MBSP and Think City sign MoU to create '20-Minute City'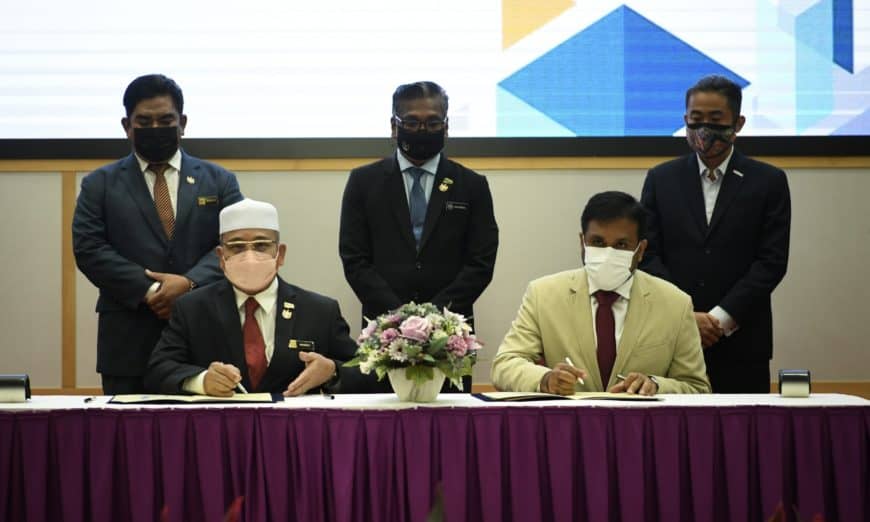 One day, pedestrians or those cycling from one location to another around the city of Seberang Perai may only take less than 20 minutes, such as Melbourne (Australia) and several other famous cities in the world.
This was mentioned by the Mayor of Seberang Perai City Council (MBSP), Dato 'Sr. Rozali Mohamud after signing a memorandum of understanding (MoU) with Think City, a subsidiary of Khazanah National Berhad to further rejuvenate Butterworth and improve the livability of the locals.
"Six projects have been planned to be implemented in 2022, namely the Public Realm Urban Design Guidelines (UDG) for 20-Minute City, community involvement in the design of concept plans in Taman Pantai, Butterworth and Sungai Perai programs.
"Other projects include the upgrading of Jalan Jeti Lama Market which cost RM4 million to be borne by MBSP, the upgrade of Pocket Parks and Rain Garden as well as the expansion of Butterworth Art Walk," said Rozali in the brief event at MBSP Tower yesterday.
Also present were acting City Secretary, Baderul Amin Abdul Hamid; Council members for the relevant Local Authorities (PBT) and the Managing Director of Think City Sdn. Bhd., Hamdan Abdul Majeed.
Rozali added that the MoU signed for the period 14 October 2021 to 13 October 2026 is an extension of the memorandum of understanding previously signed for a period of five years, on 8 January 2016.
Commenting further on the previous MoU, Rozali explained that MBSP had successfully rejuvenated Butterworth through programs and projects such as Butterworth Fringe Festival (BFF), upgrading a pocket garden at Lebuh Bengal, Ria Apartment swimming pool, Butterworth Digital Library development, Butterworth Art Walk and development of bazaar MARA Bagan.
"In line with this MoU, an extension of cooperation in the implementation of the New Butterworth Program involving the Adopting 20-minute City Project in Butterworth will be held in January 2022.
"We plan to create seven neighborhoods with the concept of '20-minute City 'in Seberang Perai.
In '20 -Minute City ', we will only talk about the cycling and walking lifestyle to access basic amenities such as school, daily equipment, hospital and leisure.
"Meanwhile, movement among several townships will use public transport within 20 minutes.
"So, with the development of '20-Minute City 'in the neighborhood and between townships, it will make Seberang Perai the first 20-minute city in Malaysia," he explained.
In this regard, Rozali hopes that more private parties can come together to make the project a success by 2030.
Source: Buletin Mutiara