Pay your assessment tax by Aug 31 to win top cash prizes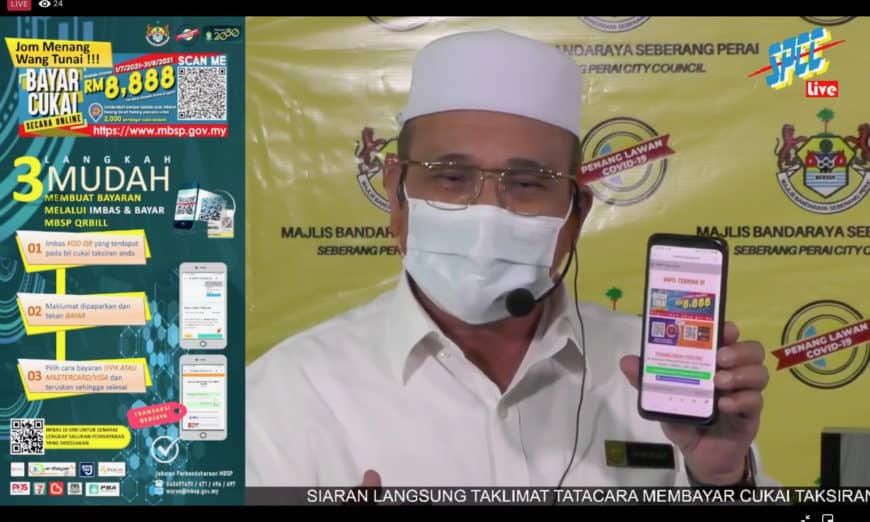 The Seberang Perai City Council (MBSP) has urged the ratepayers to pay their second assessment tax this year and arrears in order to win five cash prizes.
Its mayor Datuk Rozali Mohamud said the owners of the premises could have the chance to grab the cash prizes at stake totalling RM19,888.
"They can pay through online platform, kiosks, or any collection agencies until Aug 31.
"We understand the plight facing the people during the current pandemic and we hope the Seberang Perai residents will take this opportunity to pay the tax to enjoy the promotion offered by us.
"After all, the collected payment from this tax will be used to maintain the basic amenities on the mainland.
"For instance, we need to to repair the streets' lighting, carry out maintenance works and clean up the streets.
"Hence, we hope the ratepayers will carry out their responsibilities," he said during a virtual briefing through MBSP Facebook page.
The top five cash prizes are RM8,888, RM5,000, RM3,000, RM2,000 and RM1,000.
The lucky draw winners will be announced in September.
Source: Buletin Mutiara