Phase 1A of Penang cruise terminal expansion completed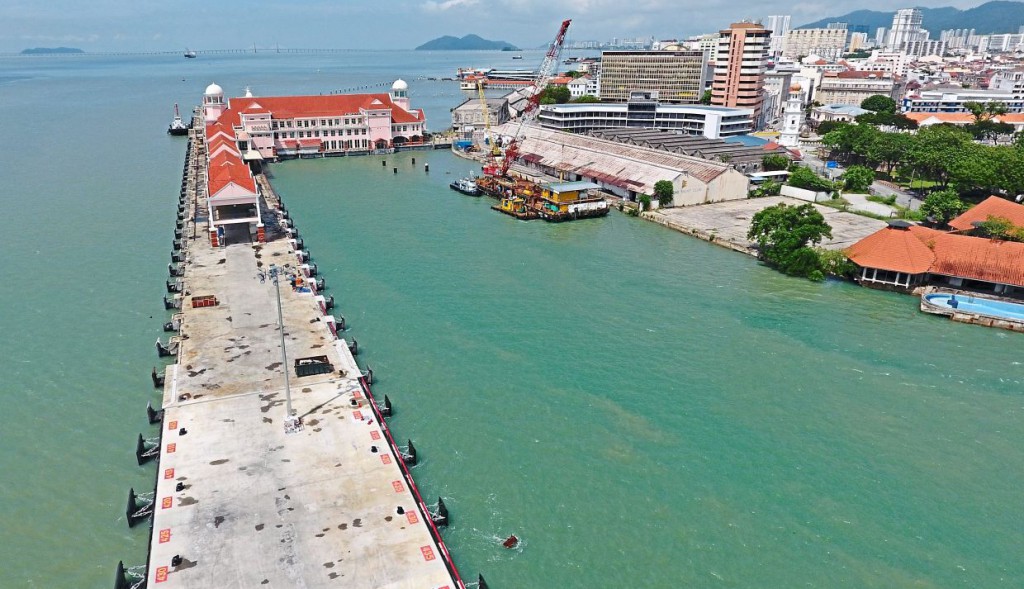 The first phase of the Swettenham Pier Cruise Terminal (SPCT) expansion project has been completed with the berthing area now bigger by about 30%.
Penang Port Commission (PPC) chairman Datuk Tan Teik Cheng said besides the solid deck wharf extended 220m towards north of the terminal, the breasting and mooring dolphin had increased by 50m and 68m.
"Phase 1A was completed on May 31 and is expected to obtain the certificate of completion and compliance (CCC) by the end of July.
"Two new link bridges will be constructed to connect the breasting and mooring dolphin.
"As a result of this extension, it will allow for the berthing of two Oasis class vessels at the same time.
"This will increase the wharf capacity to handle 12,000 passengers from the existing 8,000," he said.
The RM155mil project is a federal initiative funded by Penang Port Sdn Bhd.
Three other phases involving preliminary upland and terminal improvement are set to be completed within the next five years.
"Phase 1B of the development in connection with the berth expansion is the narrowing of concourse and installation of gangways or boarding bridges to improve the berthing of vessels. This phase is expected to start in 2023 and be completed within a year.
"Phase 2 and 3 for terminal improvement will commence after the completion of Phase 1A and 1B.
"The proposed terminal improvement will involve the restructuring of the existing terminal to allow simultaneous flow and movement plus embarkation and disembarkation of passengers for the home porting cruise, port of call cruise and regional ferries.
"It was also proposed that the existing north side driveway be converted to two-way vehicular access linking to the apron and new annex.
"Construction is expected to start by 2024 and will take a year to complete," he said.
Other aspects of the expansion including the refurbishment of the warehouses inside the PPC area will continue as preliminary work has already begun.
Cautious approaches on the development of the warehouses are taken due to their heritage value.
George Town World Heritage Incorporated will also be involved in the development comprising retail, culture and duty-free elements while maintaining its original heritage value.
The warehouses are set to be ready in 2022 with the development estimated to be around RM300mil.
PPSB, which was set up in 1994 under Finance Ministry Incorporated, has been operating SPCT via a management contract while PPC comes under the Transport Ministry, which is the licensing authority of the port.
Source: TheStar.com.my