Slimhaus Technology to build 3-storey terrace houses from RM250,000 in Penang Island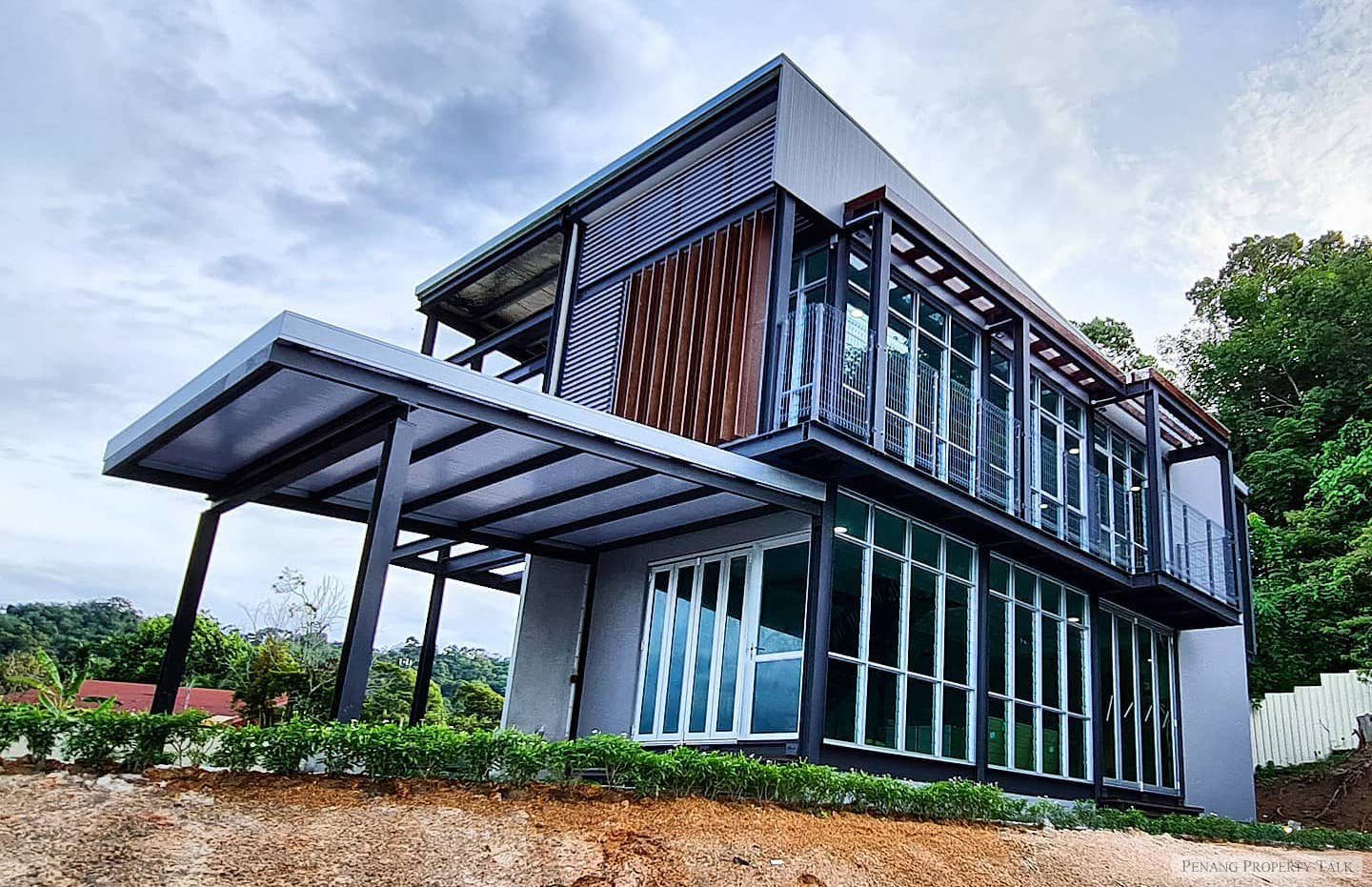 Would you believe that a three-storey house with a build-up area of 800sq ft or 1,500sq ft can be built within four weeks and come with a selling price of RM250,000 and RM395,000 respectively in Penang Island?
Well, that is what a housing developer, Slimhaus Technology Sdn Bhd, plans to do at the end of this year or beginning of next year.
Chief Minister Chow Kon Yeow, who attended the preview launch of the proposed affordable housing project, congratulated Slimhaus for going to use the industrialised building system (IBS) technology to build a total of 199 terrace units on a 7.2-acre land at Jalan Pantai Acheh in Balik Pulau.
"We had built affordable landed houses before but for affordable landed and IBS type, this is probably the first project in Penang. By using the IBS system puts Slimhaus Technology Sdn Bhd amongst other developers who have chosen to use this technology.
"This (technology) is not new. But to be able to build and complete a three-storey house within four weeks using prefabricated components is something we have not yet seen here. So, congratulations for achieving this milestone and revolutionising the construction industry.
He added that prefabricated concrete homes had been built in Rifle Range and Noordin Street Ghaut.
State Local Government, Housing, Town and Country Planning Committee chairman Jagdeep Singh Deo, who was also present, said he was delighted that Slimhaus was going to participate in building more affordable homes in the state.
"The provision of affordable housing is one of the priorities in the Penang2030 vision outlined by the chief minister some three years ago.
"The state has increased its target of building 180,000 affordable homes to 220,000 units by 2030.
"Until today, we have reached 117,000 units. Out of this figure, 40,000 units had already been built, 19,000 are being built and 58,000 have been approved to be built.
"I've been advising housing developers to build more affordable homes for Penangites.
"It's not easy but from the overhang of 3,000 units in Penang, only 60 units were from the low-cost category."
Slimhaus Technology chief executive officer Gerald Chin said his company has come a long way to realising his dream of building decent and affordable homes.
He said Slimhaus has plans to build 40 units (1,500sq ft) and 100 units (800sq ft) for the first phase and the remainder 55 units for the second phase. The three-storey terrace houses, he said, would be gated and freehold.
He expects the ground-breaking ceremony to be held at the end of this year or beginning of next year and the whole project would take eight months to complete.
So far, Chin said they have received 70% registration for the project which would be built first before the houses are sold. He said only those earning less than RM10,000 per month (or combined earnings) could only qualify for the affordable homes.
He said Slimhaus is the first company in Malaysia to use prefabricated steel frame for the project.
Also present at the preview launch ceremony were state Entrepreneurial Development, Trade and Industry Committee chairman Datuk Abdul Halim Hussain, who is also the Batu Maung assemblyman, Bayan Baru MP Sim Tze Tzin, and Slimhaus Technology directors Cheng Kwong Whee and Kua Soo Leong.
Source: Buletin Mutiara