Penang Housing Board allocated affordable homes to another 1,000 eligible applicants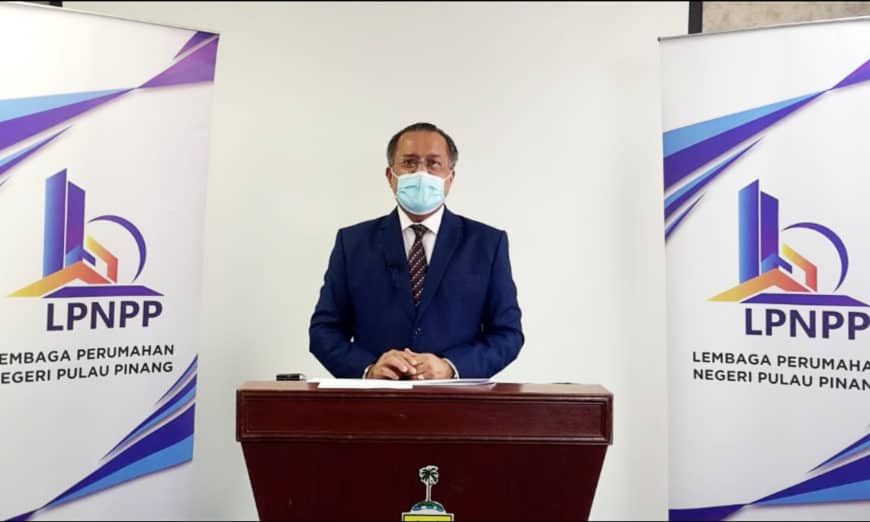 The Penang government has provided low-cost, low medium-cost and affordable homes to nearly 7,000 frontliners, including civil servants, since 2008.
State Local Government, Housing, Town and Country Planning Committee chairman Jagdeep Singh said the state would continue to provide these homes to lower-income group even when the Covid-19 pandemic is still raging.
"We want to ensure that those who are eligible are only selected. We give priority to the frontliners, including all our civil servants, who are exposed to so much risk. In all, 6,695 frontliners have received the units.
"Business must go on; people need roofs over their heads. This morning, we continue with our work to select 1,000 individuals for these homes," Jagdeep told a press conference via Zoom from Komtar today.
He said Penang has set a target of building 200,000 such units by 2030 and has so far achieved 53.2% or 117,049 units (that have been built, in the process of being built and approved to be built).
Commenting on the 80% government servants to work from home (WFH) under the tightened standard operating procedures (SOPs), Jagdeep said the instruction was not a green light to relax at home because "we have a lot of services to be delivered."
He reiterated that discipline in observing the SOPs was the key to overcoming the Covid-19.
In addition, he also encouraged the public to register for the National Covid-19 Immunisation Programme.
To underline the seriousness of the Covid-19 situation, Jagdeep said the country registered a record 6,976 cases while Penang reported 372 cases yesterday, its second highest after registering 395 cases on May 13.
"As the number of Covid-19 cases rises, all of us should rise and step up our fight against the virus," said Jagdeep, adding that both the Penang Island City Council (MBPP) and the Seberang Perai City Council (MBSP) have been instructed to up the ante in the Covid-19 fight.
Thus far, he said the two local authorities have conducted a total of 1.88 million checks on premises on both island and mainland and found the SOP compliance rate to be above 99 per cent.
He said while the Federal Government has urged the people to practise self-lockdown rather than a total lockdown to balance lives and livelihoods, he has called on MBPP and MBSP not to compromise on SOP adherence.
Source: Buletin Mutiara