Sungai Pinang's new neighborhood park is expected to complete by next month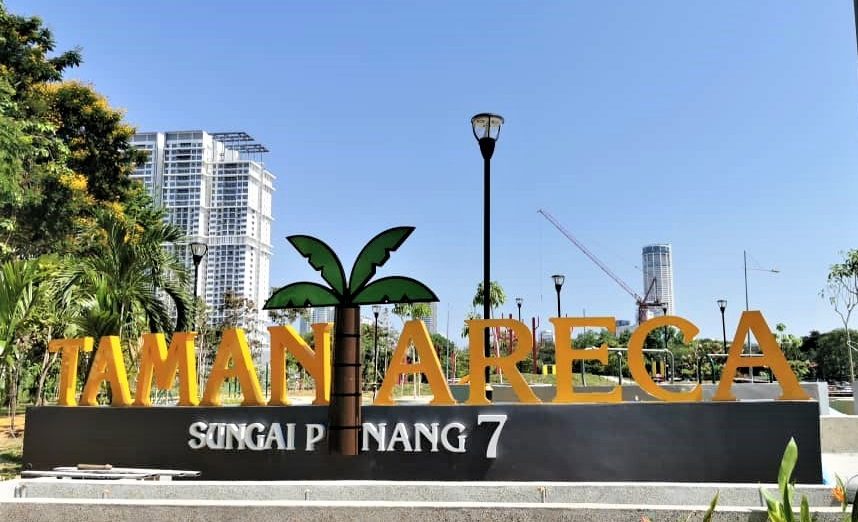 The soon-to-be completed three-acre neighbourhood park at Lebuh Sungai Pinang 7, near to the popular seafront Karpal Singh Drive, is set to be a glowing attraction soon.
Situated near a river, the RM1.5 million project may see mangrove trees, which are closely associated with fireflies, be planted near the riverbank to attract the insects.
If this effort materialises, the park will be another tourist gem in Penang for local and foreign visitors who will be amazed by magical sights of the fireflies twinkling among the tree branches.
Speaking to Buletin Mutiara during an interview session recently, Sungai Pinang assemblyman Lim Siew Khim revealed that this emerging attraction would be a new spot for Penangites and tourists to spend their leisure time with their families.
"We are still in the midst of working out such an initiative for the betterment of the people. It is also in line with our Penang2030 vision that is 'A Family-Focused Green and Smart State that Inspires the Nation'.
"Besides that, this park also adopts the Gender Responsive and Participatory Budgeting (GRPB) approach.
"At present, the park is nearly completed and is only left with the final touches to be carried out by the contractor. It is scheduled to be completed within a month.
"The project concept was put forward in October 2019. It is our aim to turn the open space into an urban neighbourhood park.
"It is really a good effort from the state to increase recreational facilities," she said after visiting the site.
Previously, the discussion on setting up the neighbourhood park at Lebuh Sungai Pinang 7 was held with the local residents as well as for their feedback.
Lim added that residents lauded the move to build a public park for them.
"Currently, we are still finding an amicable solution to the parking spaces nearby the park, which can be utilised by the park-goers and residents," she said.
The park has various species of trees and flowers, a garden for public planting, outdoor sports equipment and a butterfly park.
Source: Buletin Mutiara