Scientex Tasek Gelugor officially opened its show unit today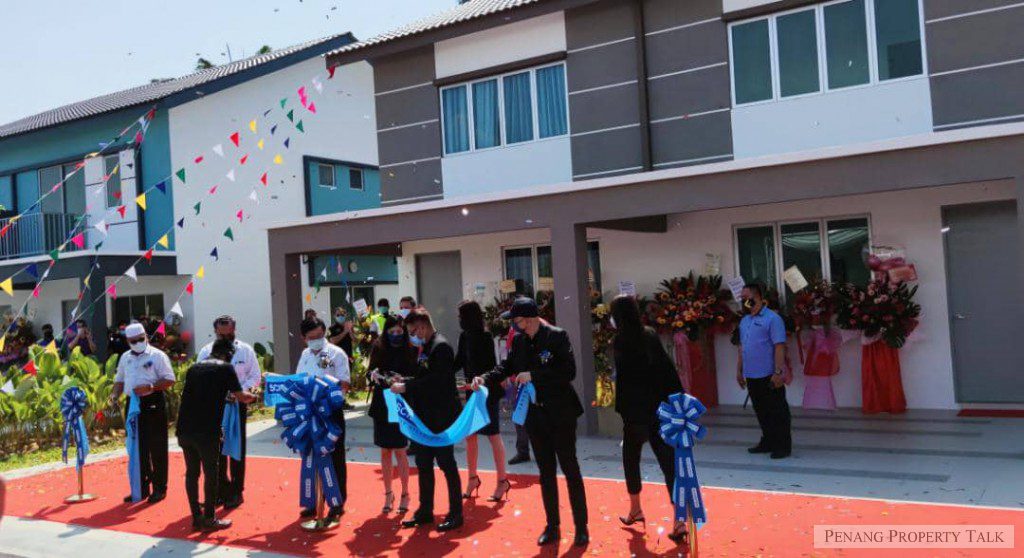 Scientex Tasek Gelugor, the first landed 2-storey affordable home with freehold title in Penang by Scientex has officially opened its show unit today.
The opening of the show unit was officiated by the Chief Minister of Penang, Y.A.B. Tuan Chow Kon Yeow. Also present, Local Government, Housing, Town and Country Planning Committee chairman Jagdeep Singh Deo; The Mayor of Seberang Perai City Council (MBSP), Dato 'Sr. Rozali Mohamud; Scientex's Chief Executive Officer Lim Peng Jin and Scientex's Chief Operating Officer Datuk Alex Khaw Giet Thye.
Y.A.B. Tuan Chow Kon Yeow said the State Government is proud to state that Scientex Tasek Gelugor is the first affordable housing project in the state to feature 2-storey landed houses with individual ownership status.
"So far, we have only imagined that the RMM is not more than 850 square feet, but this proves that if there are suitable elements, housing projects like this can also be successful by experienced developers.
"In this case, I believe Scientex, which has been involved in the real estate sector since 1995, has enough experience to design houses suitable for buyers to live in," he said when officiating the Scientex Tasek Gelugor Show Units Opening Ceremony near here just now.
At the event, Kon Yeow also presented offer letters to eligible buyers.
He added that the construction of related projects is also in line with the Penang State Government's vision to improve the quality of life, providing comfortable and adequate housing to the people in the state.
Meanwhile, Alex Khaw informed that the Scientex Tasek Gelugor project was built using Industrial Building System (IBS) technology which has further accelerated the construction period.
"We promise that within five years, a total of 2,332 affordable 2-storey terrace units in Penang will be completed in Tasek Gelugor," he said.
He said Scientex's current vision was to build and complete about 50,000 affordable units by 2028.
"Until now, Scientex has managed to build more than 22,000 affordable units priced below RM500,000 of which 70 percent are priced below RM300,000," he explained.
It is understood that the Scientex Tasek Gelugor housing project is built on 179.69 acres of land with an estimated cost of RM500 million.
Construction of the project began on 1 October 2020 with the first phase involving 382 units of terrace houses and is expected to be completed in July 2022 while the entire project is expected to be fully completed by 2025.