Penang remains a buyers' market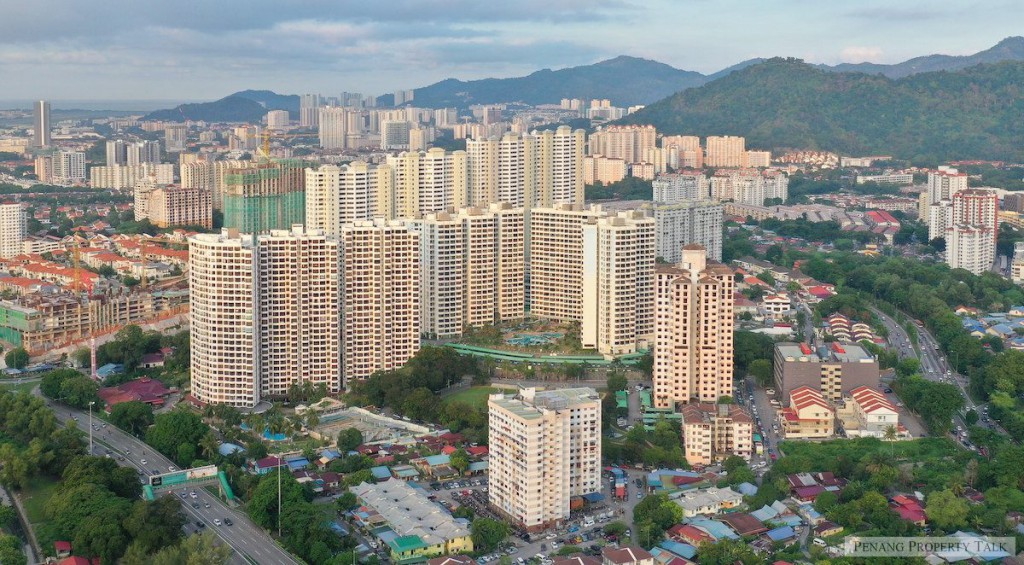 The Penang property sector is expected to see a modest recovery in 2021, with experts anticipating it to be a buyers' market on the back of the ongoing vaccine rollout and various government incentives.
Knight Frank Penang executive director Mark Saw says recovery of the residential sub-sector will depend on the effectiveness of the Covid-19 vaccine, as well as economic performance.
"The government's stimulus packages, low interest rate environment and Home Ownership Campaign (HOC) will offer opportunities for first-time homebuyers, especially those within the B40 and M40 categories, " he tells StarBizWeek.
"Federal and state incentives aside, developer sales packages and promotions such as rebates, discounts, free gifts or attractive layouts and home concepts that follow the current trend of buyer preference will also play an important role in spurring sales."
The HOC was kicked off in January 2019 to address the overhang problem in the country. The campaign, which was initially intended for six months, was extended for a full year.
The government reintroduced the HOC in June last year under the Short-Term Economic Recovery Plan (Penjana) to boost the property market after it was adversely affected by the Covid-19 pandemic.
Henry Butcher Malaysia in its Malaysia Property Outlook 2021 report is projecting a modest recovery pace for Penang this year.
"In Seberang Perai, residential property transactions are expected to improve in 2021, with prices holding at 2020 levels."
Before the implementation of the second movement control order in January, Henry Butcher says there were possibilities of new launches occurring in the second half of 2021 or early 2022, if the market improved.
However, it says, any recovery would now likely be delayed.
"Either way, any new launches in the market in this era shall be executed on a smaller scale as a way to gauge the market's appetite.
"Potential hotspots on the mainland remains pointed to Batu Kawan, given its appeal as a relatively new township but with the likes of Ikea, Penang Design Village, some multinational companies, a university and college as neighbours."
CBRE|WTW in its Market Outlook Report 2021, meanwhile, says the Penang residential sub-sector is expected to remain resilient in the short term.
"However, significant growth is not expected yet as the issues of property overhang, lack of spending confidence by consumers and stringent lending policies by banks are expected to linger in the next one to two years.
"Delays in completion of residential projects are anticipated, as well as less launches as developers focus on clearing unsold stocks."
Saw notes that 2020 was a tough year for the Malaysian property market in general due to the Covid-19 pandemic.
"The Penang residential sector showed a year-on-year decrease of 17% and 19% in volume and value respectively from January to September 2020."
On his outlook for the first quarter of 2021, Saw says Penang residential transactions should show positive movements, spurred by ongoing initiatives such as the HOC.
"The residential segment should record the highest number of transactions compared with other property segments.
"Progress in housing developments that were disrupted or delayed could be launched in this quarter."
Saw says the market is expected to see more affordable homes being launched during the quarter, in light of the subdued economic environment currently.
"Launches within the high-end segment are expected to remain low, especially due to the suspension of the MM2H programme and the travel ban between countries, which will make it difficult for foreigners to purchase property."
In terms of property type, Saw says the bulk of transactions within Seberang Perai will comprise landed properties, while the majority of transactions on the Penang island will consist of high-rise units.
"Based on available data, residential transactions last year were averaging between RM300,000 and RM400,000, as buyers were mostly looking for affordable houses. We believe this trend will continue in the first quarter of 2021."
Due to Penang's strong manufacturing base, Henry Butcher says logistics has become a favourite among investors.
"It is the sole asset class with fundamentals improved during the pandemic, given online retail's surging demand."
Henry Butcher says demand will likely remain strong for the right assets, particularly with long-term appeal, given that loan financing is still available selectively.
"While the downside is not expected to be severe, investors are looking at relatively stable asset prices in 2021."
CBRE|WTW notes that the residential overhang situation in Penang comprise mainly high-rise units, totalling 3,194 units worth about RM2.26bil as at the third quarter of 2020.
"It was mainly due to the plentiful supply over the past few years, especially in secondary locations such as Relau and Sungai Ara. Further price adjustment is expected, especially in locations with relatively lower demand and interest.
"Under this challenging market situation, lending policies by banks would be stringent and buyers will be more cautious. As such, the overhang in high-rise stratified residential units may be extended well into 2021."
CBRE|WTW says Penangites still prefer landed residential units, notwithstanding the state's limited land supply, especially on Penang island.
"There was only one landed residential project launched on Penang island in 2020, namely Geranium @ Botanica.CT in Balik Pulau.
"Other launches of landed housing projects such as Jesselton Hills, Pearl City and Scientex Tasek Gelugor are located in Seberang Perai."
CBRE|WTW says the prices of landed residential units are likely to remain stable in the near future.
"The Penang residential market will continue its correction in the short term with fewer new launches, reduction in overhang as more unsold developer units are progressively absorbed by the market, as well as adjustment in asking prices of units for sale, reflecting the prevailing subdued market."
Source: TheStar.com.my