JMB and MC need 75% approval from unit owners for short-term rental in stratified residential buildings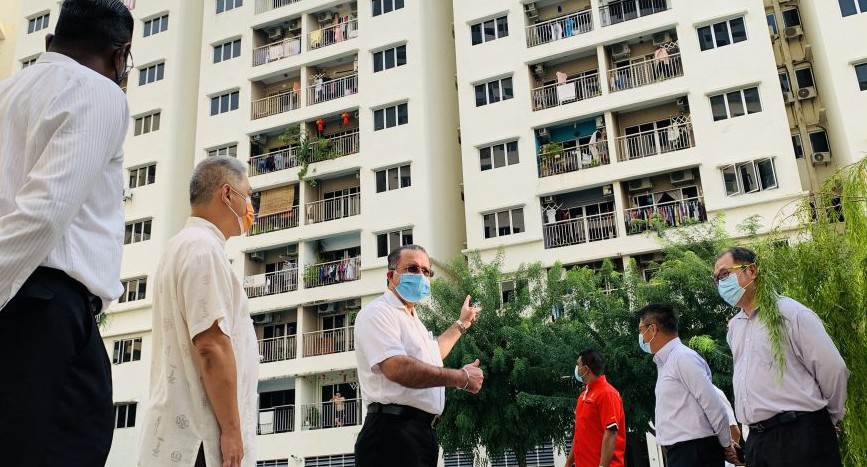 Short-term accommodation in stratified residential buildings in Penang can only be allowed when the Joint Management Body (JMB) or Management Corporation (MC) gets 75% approval from the unit owners.
State Housing, Local Government, Town and Country Planning Committee chairman Jagdeep Singh Deo said JMB or MC would need to conduct an annual general meeting (AGM) to seek approvals from the unit owners before further proceedings.
"While short-term accommodation is deemed unnecessary during this period, it can still be done provided JMB's and MC's get approvals from the unit owners first.
"There are many other sectors that can be ventured into to sustain the economy, but not necessarily through short-term accommodation as it involves the safety and security of residents at large.
"We must try our level best to avoid such activities, which in a way would contribute to further jeopardising our health and safety, especially in view of the Covid-19 pandemic," Jagdeep said during a press conference at The Ocean View apartment in Jelutong today.
He added that the Commissioner of Building under the Penang Island City Council (MBPP) had released a letter dated Jan 4 this year stating that the operations of short-term accommodation must first get approvals from the JMB's and MC's.
"If individuals are found violating this house rule by the JMB and MC, they would be fined with a penalty of RM200.
"While there are existing house rules, both JMB and MC are allowed to come up with additional ones which would fall under the Strata Management Act.
"There is a total of 1,621 stratified residential buildings in Penang. The state government will continue in its efforts to ensure all these buildings and its residents are well protected."
Jagdeep had also recently proposed to the Federal Government to see if stricter penalty could be implemented as the fine (RM200) is proving to be least effective.
Under the Strata Management Act, Jagdeep stated that MBPP and the Seberang Perai City Council (MBSP) would be revving up their efforts to finalise guidelines pertaining to this issue.
"These guidelines would prove to be influential in managing this issue as there have been many complaints from residents," he added.
Source: Buletin Mutiara