Ayer Itam-LCE Expressway bypass to start work on Feb 01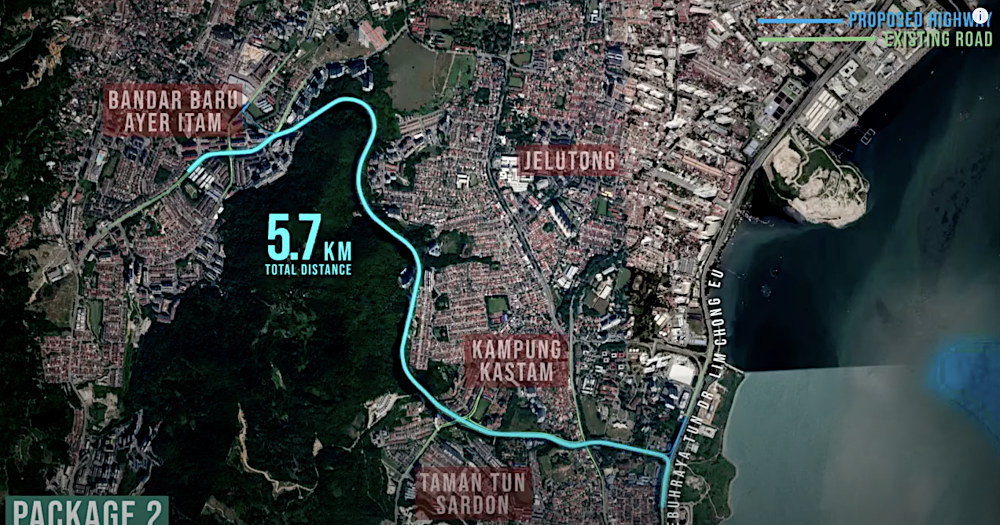 Work will finally begin next month on a RM851 million elevated bypass road, one of three projects that are part of the controversial RM6.3 billion Penang undersea tunnel project.
A groundbreaking for the bypass was held in October 2019 but there had been little sign of the project taking off, although traffic cones were placed on the construction area since then.
Executive councillor Zairil Khir Johari said early works had already begun from then. He said the documents to be signed would be signed on Jan 15 and work would officially begin on Feb 1. "The state remains committed to ensuring the delivery of the project," he said.
The 5.7km bypass runs from Bandar Baru Air Itam to the coastal Tun Dr Lim Chong Eu expressway on the island's eastern shore. Some 70% of the road is elevated.
Works will begin from the Air Itam side near Lebuhraya Thean Teik, before ending at the expressway in three years.
China Railway Construction Corporation Ltd will remain the engineering procurement contractor.
According to state assembly documents, RM5.49 billion will be spent on construction alone, with a feasibility study and detailed design costs amounting to RM305 million, and land acquisition costs at RM546 million,
The feasibility study was paid via a land swap involving 3.7 acres of reclaimed land at Seri Tanjung Pinang (near Straits Quay).
The cost of the tunnel and three roads are to be paid through rights to 110 acres of land on Gurney Wharf.
The three roads project are the Air Itam bypass (5.7km); Tanjung Bungah to Teluk Bahang (10.53km); and Jalan Pangkor-Gurney Drive junction to Tun Dr Lim Chong Eu Expressway (4.1km).
Zairil said in the meantime, it was aware of the restructuring exercise being carried out by the tunnel and road builders Consortium Zenith Construction Sdn Bhd (CZC).
He said the state is aware of several parties vying to take over CZC by buying its shares, but could not comment further until the company informs the state government officials.
Zairil also confirmed that one of the interested parties is a Kedah-based development company, earlier reported by FMT.
Earlier, sources told FMT that the Penang government has consented to the takeover of CZC by the Kedah company, as a white knight to save it from a confidence crisis caused by a torrent of graft investigations over the years.
Source: FreeMalaysiaToday.com