Penang to seek federal legislation on short-term homestay at high-rise buildings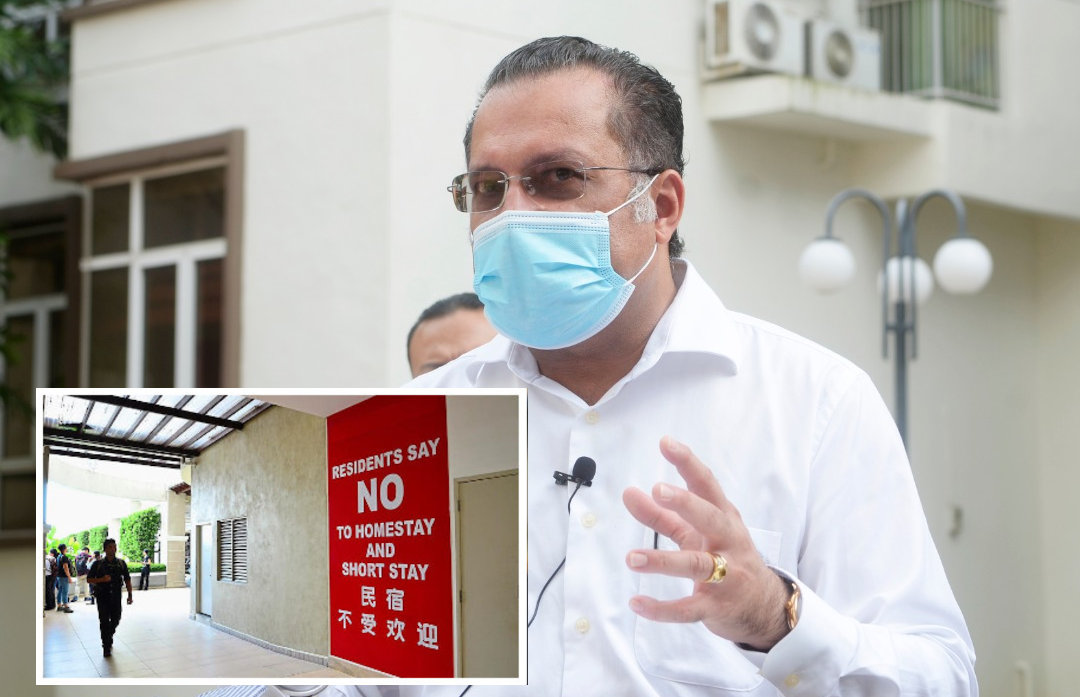 Penang will propose to Putrajaya an amendment to the Strata Management Act to regulate short-term accommodation services at high-rise residential buildings.
State Housing, Local Government, Town and Country Planning Committee chairman Jagdeep Singh Deo said he would bring up the proposal in a virtual meeting on a national local government council matters with Senior Minister Datuk Seri Fadillah Yusof tomorrow at 3pm.
While the state has its own bylaws, Jagdeep said the power to amend the Strata Management Act lies with the Federal Government.
He said he had received numerous complaints on short-term accommodation in high-rise residential buildings from the public.
He said residential units were supposedly meant solely for residential purposes but the residents in the buildings would have their say before any owner plans to convert it into short-term accommodation.
"In Penang, we have a committee headed by the Penang Island City Council (MBPP) to look into the matter," he told a press conference after inspecting the standard operating procedures (SOPs) compliance at Gurney Park Condominium in Kelawai Road today.
"We are hoping to come out with the guidelines under our purview by end of this year to ensure a better living place for the residents.
"The unit owners, who are keen to convert their units for such accommodation purposes, must get the consent from other residents and the management corporation (MC) before doing so.
"They can do so by voting in an extraordinary general meeting EGM) to see whether they are allowed or not.
"Hence, the authorities will not come and interfere if the MC allows them to do so."
Jagdeep also praised the management of Gurney Park Condominium for abiding by the SOPs as the state vehemently tackles the Covid-19 pandemic.
Also present were Pulau Tikus assemblyman Chris Lee Chun Kit, MBPP secretary Datuk Addnan Mohd Razali, Gurney Park Condominium property manager Ng Wei Aik and Gurney Park Condominium management corporation (MC) Committee chairman Jennifer Teh.
On a separate matter, when asked whether there were any Covid-19 cases detected at the construction sites in the state, Jagdeep said there was none so far.
He pointed out that the Penang Island City Council (MBPP) and Seberang Perai City Council (MBSP) have been monitoring the sites closely.
"In fact, I have frequently checked with the state Health Department and was told that there are no such cases at the moment.
"As of now, there are nine clusters in Penang and I hope everyone will adhere to the SOPs.
"The best vaccine right now is complying with the SOPs," he said, adding that there have been a number of Covid-19 cases at stratified high-rise buildings.
In total, Jagdeep said there are 1,881 stratified schemes in the state and the councils are doing their best to ensure that the residents follow the regulations.
"Enforcement action will be taken against any of these high-rise buildings which fail to follow the SOPs," he stressed.
Source: Buletin Mutiara