COVID-19: CMCO in entire Penang and 5 other states (9 Nov – 6 Dec 2020)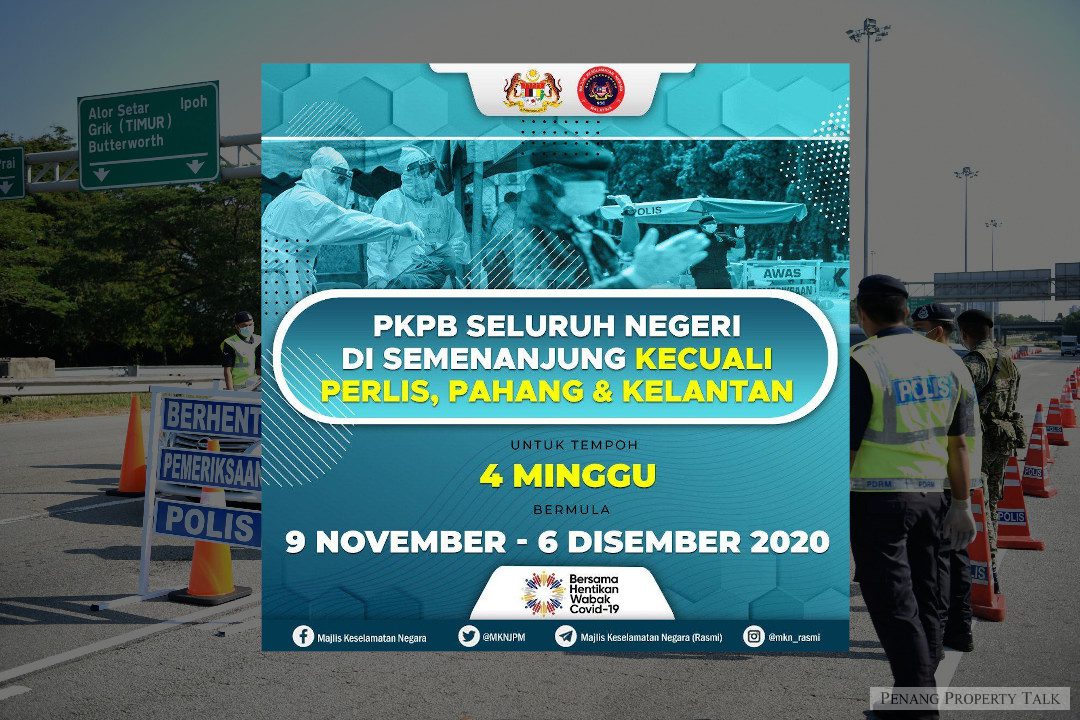 The government has just announced a month-long conditional movement control order (CMCO) in Kedah, Penang, Perak, Melaka, Johor and Terengganu from Monday due to the rising number of Covid-19 cases in the states.
The CMCO will start on 9 Nov (Monday) and end on Dec 6.
"It will be for all states in Peninsular Malaysia, except for Perlis, Pahang and Kelantan," said Senior Minister for Security Ismail Sabri Yaakob at a press conference today.
He emphasized that inter-district and inter-state travel are not allowed unless it is approved by the police. Employees who travel between districts for work during the Conditional Movement Control Order (CMCO) period are required to present a valid employee's pass or letter from their employers confirming their employment status.
All schools will also be closed.
The rules under CMCO are as follows*:
Only two members of a household may leave the house to buy necessities;
All schools, higher education institutions, training institutes, kindergartens, childcare centres, public parks and recreational centres will be closed;
Activities in the economic, industrial and trade sectors would be allowed to operate as usual, but the working hours may be limited;
All forms of public transport such as buses, taxis and e-hailing services are allowed to operate from 6am to 12am;
Daily markets are allowed to open from 6am to 2pm, while wholesale markets may operate from 4am to 2pm, and night markets 4pm to 10pm;
Clinics and public hospitals will be allowed to open for 24 hours while pharmacies and medicine stores may operate from 8am to 11pm;
Fishing, farming and the agriculture sectors may operate as usual; and
All social gatherings, including weddings, and entertainment activities are not allowed.
*Based on information released earlier for CMCO at KL, Selangor and Putrajaya