COVID-19: Several cases reported in 7 apartments at Bayan Lepas and Batu Maung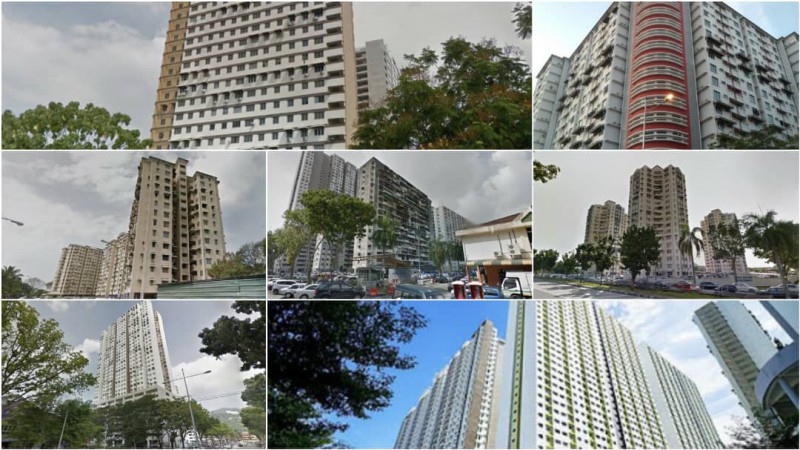 Seven apartments and flats in Bayan Lepas and Batu Maung have reported at least one positive Covid-19 case in their premises, linked to the Bayan cluster.
As of today, the cluster has recorded 47 active cases, with seven new cases in the past 24 hours.
Bayan Lepas state assemblyman Azrul Mahathir Aziz said of the seven premises, four were under his state constituency, which included Pangsapuri Idaman Selasih, Pangsapuri Bayu Tiara, Pangsapuri Kejora and Flat Mutiara Perdana 2.
He said the other three premises; Suria Merbah, Flat Pusat Bayan and Pangsapuri Desa Bayan, were under the Batu Maung state constituency.
"I take note of the spread of Covid-19 cases, especially in Bayan Lepas.
"I hope the people will not panic, but at the same time, take heed of the threat of the Covid-19 pandemic," he said today.
As such, Azrul advised all to take additional precautionary measures besides the existing standard operating procedure (SOP).
Earlier this afternoon, Azrul and officers from his service centre distributed 2,000 pieces of face masks and 10 bottles of 500ml hand sanitisers to be placed at lifts and JMB management offices to all the affected apartments and flats.
Sanitisation exercises were also carried out by the Health Ministry this afternoon.
Last Sunday, Health director-general Tan Sri Dr Noor Hisham Abdullah announced the Bayan cluster as one of nine new Covid-19 clusters in the country.
He said the Bayan cluster in Seberang Prai Utara as well as southwest and northeast districts of Penang involved index case (case No 22,930) identified from testing a symptomatic individual on Oct 21, who was warded at the Penang Hospital.
As of today, 1,036 close contacts have been screened, of which 44 were active cases and three recovered.
On Thursday, a videographer here was ordered to undergo home-quarantine after his housemate tested positive for Covid-19, believed to be linked to the Bayan cluster.
Kelab Media Mutiara Pulau Pinang (Mutiara) said the pressman, a club member, took a swab test at the Bayan Baru Health Clinic yesterday and was awaiting the test result.
Mutiara president Imran Hilmy Tawfik Hilmy said the videographer's last assignment was on Wednesday, where he had covered Chief Minister Chow Kon Yeow's press conference in Komtar.
Late yesterday, Chow advised all individuals who attended the said PC to restrict their outdoor movements.
They had also been advised to strictly adhere to the SOP if they needed to go to work or be in public places.
Source: NST Online