Penang Rehda can overcome challenges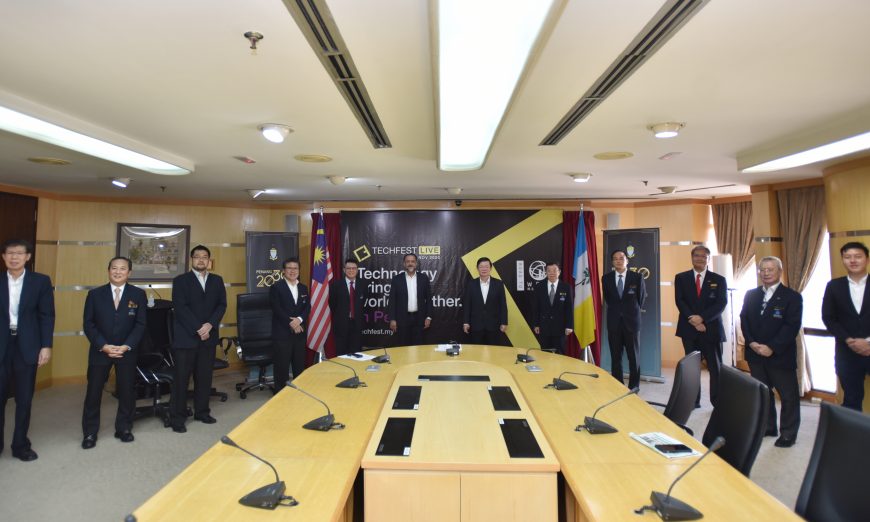 Despite the trying times, the Penang government is confident that the Penang Real Estate and Housing Developers Association (Rehda) will be able to surmount the challenges.
Chief Minister Chow Kon Yeow said he believed Penang Rehda, through its experiences, would be resilient to face whatever adversities or hardships.
"I think overcoming the challenges will make us all even more resilient. And you are not new to challenges. This industry has always been facing challenges. You have built up resilience," Chow told a Penang Rehda delegation, led by newly-elected chairman Tan Hun Beng, during a courtesy call on him in Komtar today.
"How to bring Penang Rehda forward despite all these challenges will now rest on Mr Tan's shoulder.
"For the past 10 over years, Penang Rehda has been a very important stakeholder to the state government and we hope that you will continue to play this role as a bridge between the government and the industry and ultimately to the consumers."
Also present were state Local Government, Housing, Town and Country Planning Committee chairman Jagdeep Singh Deo, Penang Rehda immediate past president Datuk Toh Chin Leong, recent past chairman Datuk Jerry Chan Fook Sing, and several other office bearers.
Tan said he was happy to have the opportunity to lead a team to meet up with the chief minister.
"In these challenging times, the housing industry is not doing very well and we've to work very, very hard and closely with the state," said Tan, who is also the IJM Perennial Development Sdn Bhd general manager.
"It's a very highly regulated business; everything that we are doing needs approval from the authorities, like from road to street lighting, building, planning and infrastructure.
"As we all know, the basic need for every human being is food and shelter.
"So, housing is one of the most essential things and nowadays it is very expensive. We actually have to think of how to make it work for everybody."
Tan said in Singapore, they allow house buyers to utilise their CPF (Central Provident Fund) to foot their instalment.
He said he had highlighted this creative move in a recent meeting with housing officials, including Bank Negara personnel, so that Malaysians, especially first-time buyers, could be permitted to do the same with their EPF (Employees Provident Fund) and have a comfortable home.
Jagdeep said the state government understands Rehda's predicament and would come out with a guideline following certain requests made by the association.
He, however, stressed that affordable housing is still the state government's priority.
Chan thanked the state for considering the difficulties faced by the housing sector at the moment.
"They have come out with certain incentives which we hope will be implemented as soon as possible," Chan said.
The Penang Rehda office bearers for 2020-22: Tan Hun Beng (chairman), Khoo Teck Chong (deputy chairman), Chan Soo How (secretary), Ron Loh Chin Chuen (assistant secretary), Lau Eng Sim (treasurer); Committee members: Datuk Chan Fock Seng, Datuk David Fong Chin Chong, Datuk Seri Dr Lee Ville, Kelvin Ong Choon Kiat, Ooi Khang Chow and Ng Chin U.
Source: Buletin Mutiara