Ministry to pay compensation for 24 PR1MA projects cancelled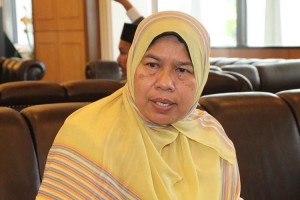 The Housing and Local Government Ministry will pay compensation for the 24 development projects under PR1MA Corporation Malaysia (PR1MA) that have been cancelled, said Minister Zuraida Kamaruddin.
She said the compensation payment depends on the value of the land for the area involved.
"Most of the land was purchased by the ministry. Only some have made an offer letter at that time, that is, they have done the initial work. We will take that into account. If any work has been done we will compensate.
"These projects were cancelled after it was discovered that the lands were not suitable, not strategic as they were far and there is no market value. We will see what can be done with the land," she told reporters.
She said this at a press conference after handing over three-ply face masks for the Ampang parliamentary constituency at Dewan Kampung Sri Tanjung, Kampung Melayu Ampang today.
Zuraida explained that the project (PR1MA) was coordinated under the National Housing Department system, which includes the Malaysian Civil Servants Housing (PPAM) and Syarikat Perumahan Negara Berhad (SPNB).
"In coordinating this, we want to ensure that there are no further losses and we acquire good land to develop. The approach is for PR1MA to reduce losses. Certainly we will not make a profit with this project. What we are doing is minimising losses," she said.
Earlier, Zuraida had informed that 24 PR1MA projects had been cancelled out of the total 94 projects, however, the remaining 70 would continue as planned.