Penang to launch public housing regeneration project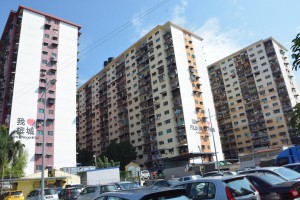 The Penang government plans to regenerate aged public housing schemes in the state to cater to current needs.
State Local Government, Housing Development and Town and Country Planning Committee chairman, Jagdeep Singh Deo, said five housing projects have been identified for the regeneration exercise.
They are Padang Tembak, Taman Free School and Mahsuri 5 Point Block on the island; and Mak Mandin Lama and Taman Siakap on mainland. Mahsuri 5 Point Block is expected to be the pilot project in this effort.
"Regeneration saves maintenance costs," he said, adding that the maintenance of buildings is very costly for authorities.
Jagdeep said the Padang Tembak project, meanwhile, could offer huge benefits in terms of compensation for the owners of 3,000 units there.
"The regeneration exercise is a good move – but let us see how it goes.
"We hope we can begin with the Mahsuri project. The feedback so far from the people has been encouraging, with over 90 per cent welcoming the project," he told reporters here, today.
However, Jagdeep said it is more viable and feasible to carry out a new project, as it would not involve a high cost.
"Plus, a new building can last longer.
"The other reasons are that facilities at existing (old) buildings are not suitable. In Padang Tembak, for instance, every unit is only between 300 sq ft and 400 sq ft, whereas we have guidelines where affordable homes should not be smaller than 700 sq ft.
"Moreover, other facilities such as security and recreational facilities, which are requirements now, were not requirements in the past," he said.
Jagdeep said that a challenge the Penang government would face in a regeneration exercise is the legal aspect, as all unit owners would need to agree to the exercise prior to it being approved.
Earlier, Jagdeep talked to reporters about the issue of unoccupied homes in the state which have become the breeding grounds of pigeons and the site of nuisance.
He said 16 notices have been issued to owners of unoccupied homes as of this month.
Source: NST Online