Penang sets up SPV to lead the implementation of PTMP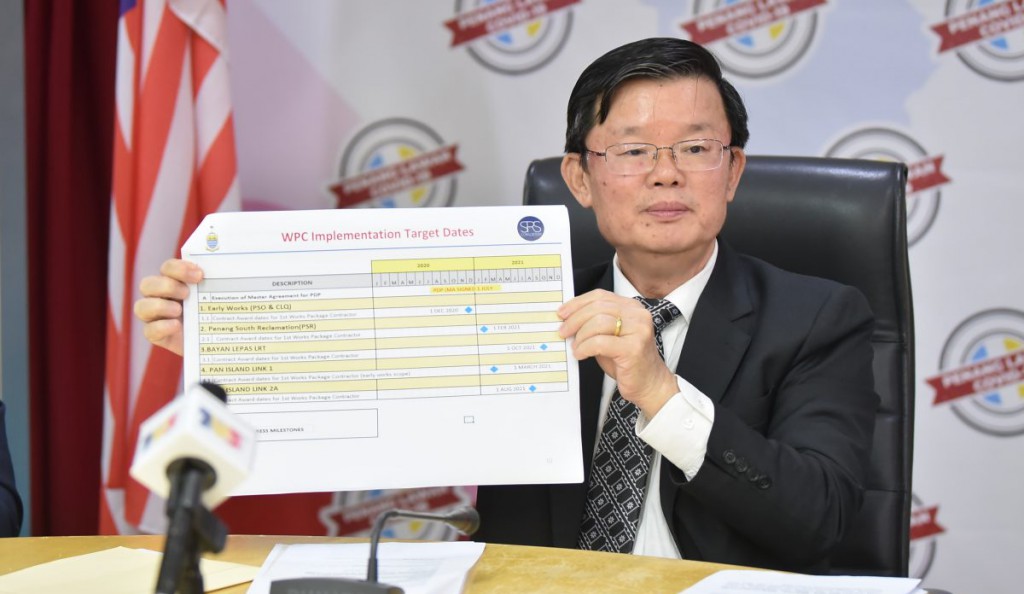 The Penang government has announced the incorporation of a special purpose vehicle company, Penang Infrastructure Corporation Sdn Bhd, to lead the implementation of the mega projects under the Penang Transport Master Plan (PTMP).
Penang Chief Minister Chow Kon Yeow said the Penang Infrastructure Corporation was successfully incorporated on July 9 this year.
"The company will be working on the implementation of mega projects in the state, such as the Bayan Lepas LRT (BL LRT), Pan Island Link 1 and 2A (PIL 1 and PIL 2A) and the Penang South Reclamation (PSR) that have been entrusted to SRS Consortium as the project delivery partner.
"The Penang Infrastructure Corporation will also be working on the implementation of the three highways and the undersea tunnel projects that are entrusted to the Consortium Zenith Construction (CZC) Sdn Bhd as the design and built contractor.
"In addition, the Penang Infrastructure Corporation will be involved in the planning and development of the PSR, which include the topside development," Chow told a press conference in Komtar yesterday.
Chow also gave status update of the projects under the PTMP during the press conference.
The board of directors for the Penang Infrastructure Corporation are Chow, Penang State Secretary Datuk Abdul Razak Jaafar and state Works, Utilities and Flood Mitigation Committee chairman Zairil Khir Johari.
"The number of board members will be added from time to time, with the appointment of experts from certain fields. The first board of directors meeting has been scheduled at 5.30pm yesterday (July 15).
"Adhering to the CAT principles (Competency, Accountability and Transparency), the Penang government will ensure that the people have access to the latest information on the PTMP and its components throughout the construction period," he said.
Chow added that the Penang Infrastructure Corporation would be working with SRS Consortium to study the financial architecture plan for the PTMP.
"We believe that the PSR and other components of the PTMP will be the crucial transformation products for Penang to achieve a competitive growth," he said.
Source: Buletin Mutiara