Zero active Covid-19 cases in Penang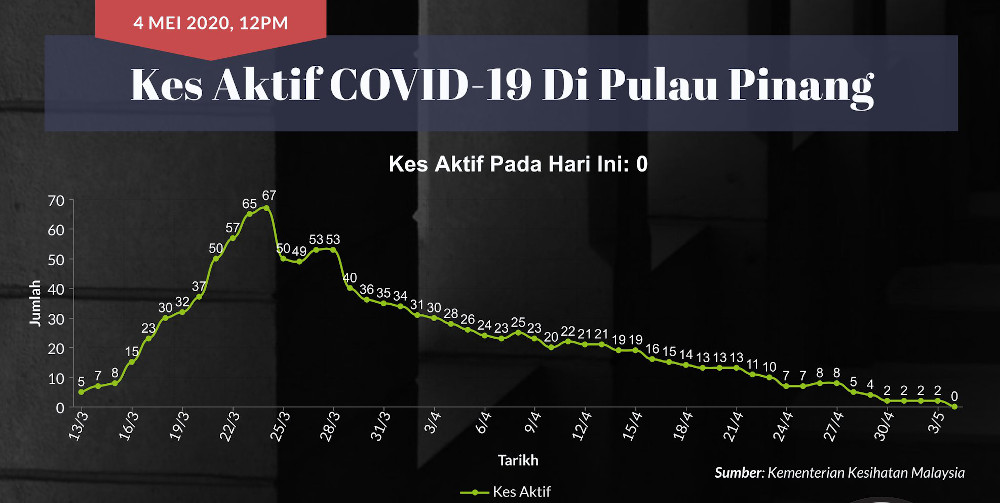 There are no more active Covid-19 cases recorded in Penang.
The last two cases were reportedly discharged as of 12 noon today, according to statistics from State Health Department.
This is the first time Penang recorded zero cases while at the same time having zero patients admitted for Covid-19.
Today marks the eight day that Penang had last recorded any new cases, since the last two cases recorded on April 26.
Previously, Penang fell short by just few days to be declared as green state with two cases being recorded at Mukim 16 of Seberang Perai Utara district.
Cumulatively, Penang reported a total of 121 cases with one casualty who died on March 22.
Penang will implement the Penang Gradual Recovery Strategy (PGRS) which will reopen the industry in stages from May 8 to May 13.
Source: NST Online