MCO extended two weeks to April 28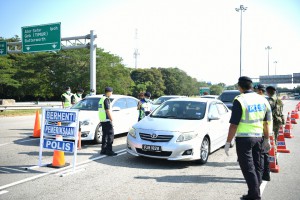 The movement control order (MCO) to curb the spread of Covid-19 in the country has been further extended to April 28, Prime Minister Muhyiddin Yassin said today.
In a live telecast, he said the MCO had helped healthcare workers contain the spread of the infection.
He added that the country's death rates were low compared to the global toll, and that the number of new cases had also dropped.
"If the trend continues to drop, we can curb it from spreading, but we cannot take it easy," he said.
 "The extension is to allow health workers to curb the pandemic."
The order, implemented on March 18, was initially supposed to end on March 31. It was later extended to April 14.
Under the MCO, all government and private businesses were shut down except for essential services such as water and electricity, telecommunications, transport, banking and food supply.
In the second phase of the MCO, a 10km travel restriction was imposed with leeway to be given if essential services or items cannot be found within the vicinity.
Members of the public were also barred from carrying passengers in their vehicles except during emergencies, with a 6am-10pm curfew for all vehicles including those used for e-hailing.
Hypermarkets, grocery stores and petrol stations meanwhile were only allowed to operate from 8am to 8pm.
Source: Free Malaysia Today