Forest Ville hillside development completed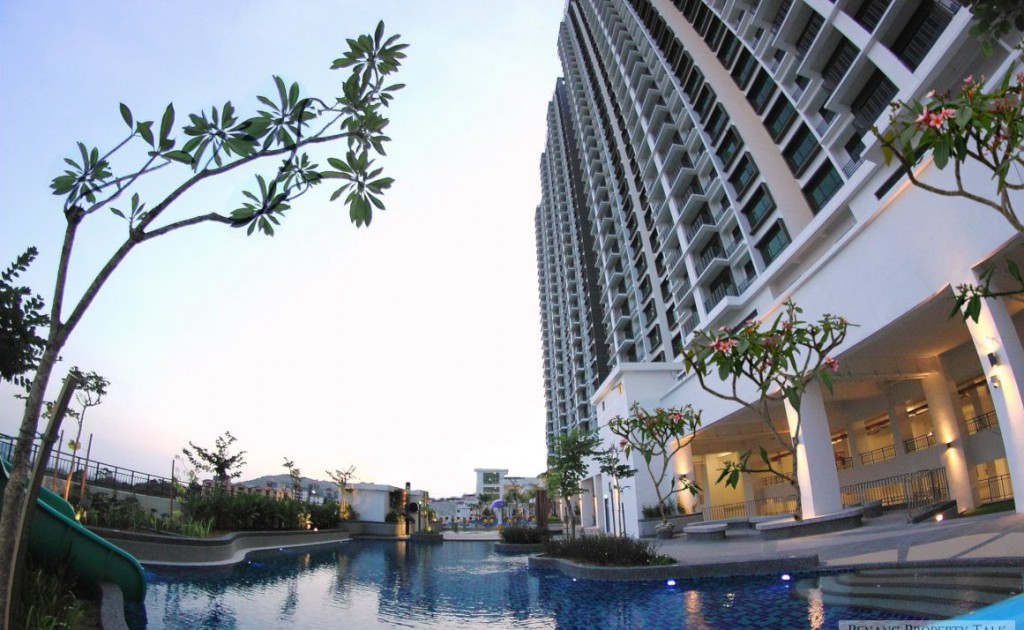 Ideal United Bintang International Berhad (IUBIB) has achieved yet another proud accomplishment with the completion of its hillside development – Forest Ville, which consists of 991 units of semi-detached concept condominium embraced within a lush and natural surrounding.
The project has a gross development value of RM519mil and recorded a 99.9% of sold out rate as at to-date.
Forest Ville is poised to be another livable community in Penang. It forms a self-contained community where major amenities such as market, recreation spot and school are purposely built for the convenience of the community.
"We are extremely excited and delighted to welcome the residents to Forest Ville, one of our convenient and sustainable neighbourhood development in Bayan Lepas, and we can't wait to move into the next phase! Which see the construction of SRJK(C) Shih Chung."
"Forest Ville offers a sustainable living while convenience stores and eateries are available in the development with dry and wet market, hawker stalls, badminton courts, community hall, leisure spot, nursery centre, day-care centre, kindergarten and school placed within walking distance." said Tan Sri Datuk Alex Ooi, the Executive Chairman of Ideal United Bintang.
The development is prudently planned with care and concern for young generation. The education starts from preschool, primary to higher education is greatly taken care of.
Besides SRJK(C) Shih Chung, Tan Sri said those with school-going children need not have to travel far as SRJK (C) Chung Shan, SMJK Heng Ee (2) and The Straits International School are just around the corner.
The development is also in close proximity to existing Penang International Airport, Penang Second Bridge, bus stop, hospitals, finance institutions, recreation parks and leisure mall.
Moving forward, the Group will be focusing on The Amarene and Imperial Grande, where both projects are targeted for completion in 2021.
Forest Ville's Project Information
Forest Ville offers a comfortable living area at 1,000 & 1,050 sqft where each units is adequately planned for a maximum utilisation of space that comes with 3 bedrooms and 2
bathrooms. Sitting on an undulating prime land at Bayan Lepas , Forest Ville offers a refreshing greenery retreat and each unit is thoughtfully designed so that the residents would get in touch with natural environment and landscape at ease.
The project emphasises on the "close to nature" concept and therefore the landscape is showcasing a tropical escape. The landscape covers a few level at 1st floor, ground floor, 2nd lower ground, 3rd lower ground and levelling down to Hillside Terrace Lounge where a recreation park is located at 7th lower ground.
The Hillside Terrace Lounge serve as a viewing deck for sightseeing around the green gorgeous nature. The facility podium at 2nd lower ground is pleasantly designed to include a cascading waterfalls, Jacuzi Dome with Cage, water features facility such as the infinity pool and wet play corner.
An indoor children's traffic playground is made available for adorable children on the 1st floor. The playground is a perfect place for kids' cycling activities with a safe environment. Its ground provides variety of traffic circumstances, consisting of roads for vehicles and bicycles, designed to create children' traffic awareness.
Other indoor facilities include jogging track, yoga room, zumba & aerobic room, gym room, meditation room, dancing room, creative arts room, reading room, elderly, teenagers as well as kid's games room.
To further enhance the development, residents will also enjoy leisure facilities such as lounges, outdoor equipment, BBQ area as well as viewing decks on Block A 29th floor, the rooftop's Sky Garden.