Ewein and CZC to jointly develop land opposite Gurney Plaza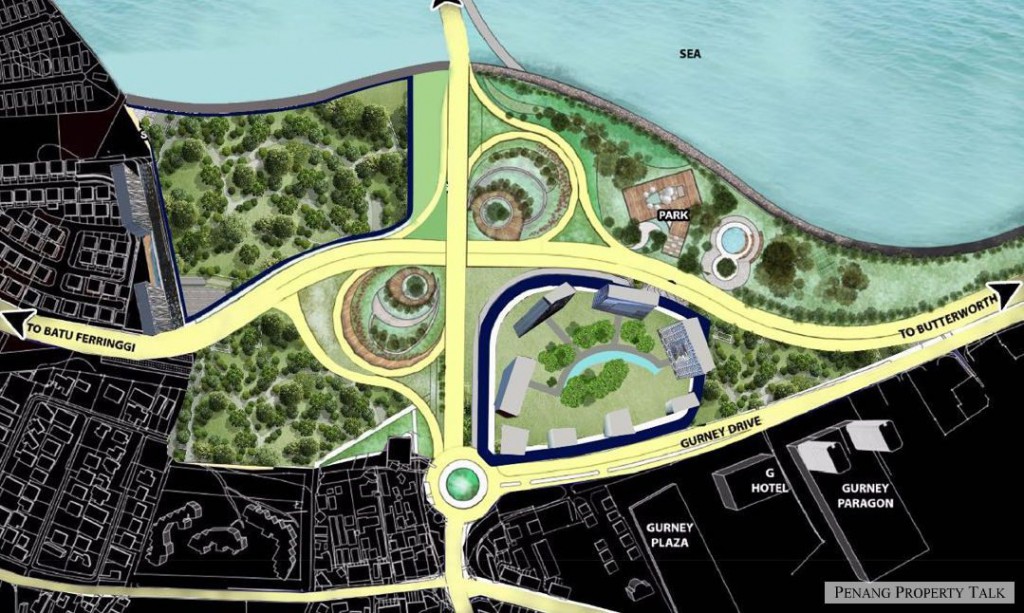 Ewein Bhd is partnering Consortium Zenith Construction Sdn Bhd (CZC) to jointly develop land in Penang as a RM159.75 million development.
In a bourse filing today, Ewein said its unit Ewein Zenith II Sdn Bhd, a wholly-owned unit of Ewein Zenith Sdn Bhd, which in turn is an 89%-owned subsidiary of Ewein Land Sdn Bhd, has entered into a joint venture (JV) with CZC on Nov 30, 2019 to undertake a proposed development.
Ewein said the proposed development is to develop a freehold land situated in Section 1, Bandar Tanjong Pinang, Daerah Timur Laut, Negeri Pulau Pinang measuring approximately 4.34 acres marked as Plot 1 in the JV agreement (the said land) for RM159.75 million.
"Taking into consideration the experience and expertise of CZC and its group of companies (CZC Group) in the construction industry, the proposed JV allows Ewein to leverage on the CZC's experience and expertise in property construction which will facilitate a successful execution of the development to be undertaken by EZII," it said.
Furthermore, Ewein said this proposed JV will be the second development project both Ewein and CZC will jointly develop. Currently, both parties are involved in the development of a luxury sea-front property development project, known as City of Dreams in Bandar Tanjong Pinang, which is in completion stage.
As such, Ewein said it has a proven track record in a JV for a property development project with CZC, and the board of directors of Ewein is confident of replicating the same success in working together with CZC as both parties continue to have a strong relationship.
"With the strategic location of the said land, the board envisages the development potential of the said land to be favourable and in line with the group's long-term strategic plan to enhance the group's property development business.
"Thus, it is expected to contribute positively to the financial position of Ewein and in turn deliver greater value to the shareholders of Ewein," it added.
After taking into consideration all aspects of the proposed JV, the audit committee said the agreement is in the best interest of the Ewein. The audit committee also added that the JV is fair, reasonable and on normal commercial terms, and is not detrimental to the interest of the minority shareholders.
Ewein said the proposed JV is expected to be completed within 24 months from the date of agreement.
"The proposed joint venture will be funded via internally generated funds and/or bank borrowings by Ewein, the breakdown of which has yet to be finalised at this juncture," it said.
Register your interest here for future update on this development
Approximate location of project site
Source: EdgeProp.my