Penang property market has no significant improvement in early 2019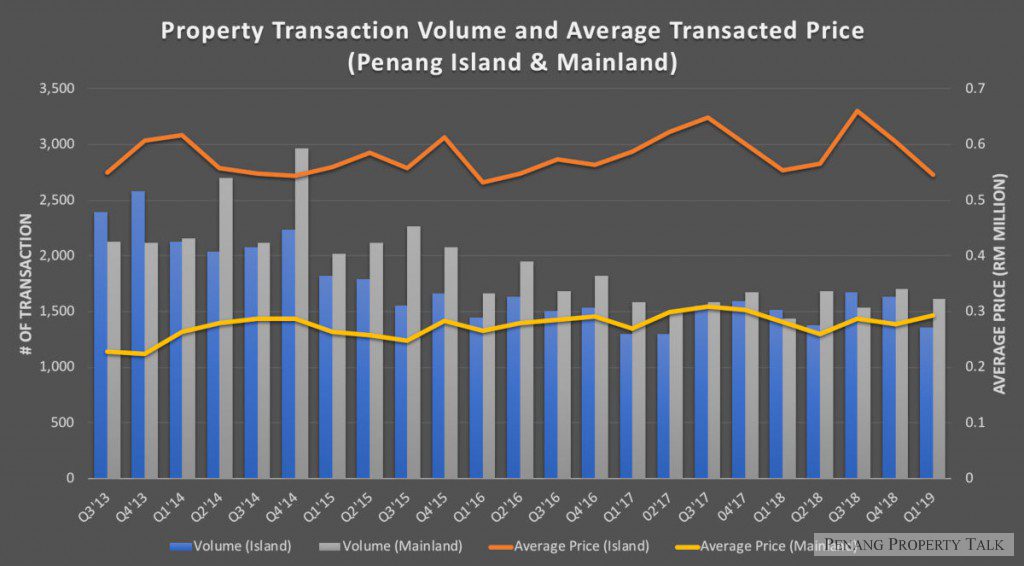 According to data from National Property Information Centre (NAPIC), Malaysia property market transactions for 1H2019 have rebounded for the first time since the market dipped in 1H 2015, indicating a resilient market outlook.
Based on the latest data from NAPIC, property transaction in 1H 2019 has surged 6.9% year-on-year to 160,172 transactions as compared to 149,862 in 1H 2018. The report stated that the Malaysian property market is expected to remain resilient in the coming haIf-year, underpinned by the strong GDP growth in the second quarter at 4.9% and several government-driven initiatives to further support the market activities in the housing sector.
Affordable housing and finding the right solutions to the property overhang continue to be the main agenda of the government.
The National Housing Policy 2.0 (2018 2025) and the incentives introduced in HOC 2019, which has been extended to Dec 31, 2019 are expected to help improve homeownership among Malaysians and the residential overhang situation in the coming half-year.
In Penang, transaction data from NAPIC did not indicate any significant improvement since 2015. However, the average transacted price has shown a gradual increase in both Island and Mainland.
With the introduction of HOC 2019, it is expected for a surge in property transactions to take place in 2H 2019.