Penang rolls out rent-to-own houses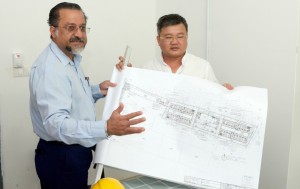 The Penang government is encouraging more people to own homes through its rent-to-own (RTO) scheme.
State Local Government, Housing, Town and Country Planning Committee chairman Jagdeep Singh Deo said the state was happy to introduce the RTO scheme to those who could not afford to even buy low-cost homes, due to the high loan rejection rate by banks.
"The RTO scheme is unlike renting the People's Housing Project (PPR). The RTO scheme allows the tenants to become owners after renting for a period of time.
"We have applied the RTO scheme on two projects in south Seberang Perai – Taman Seruling Emas and Taman Sungai Duri Permai.
"Tenants of Taman Seruling Emas only pay RM100 a month and a RM20 maintenance fee for 15 years. The Government subsidises RM5,000.
"The actual price of the unit is RM25,000 but we are only charging the prospective buyer about RM22,000.
"As for the Taman Sungai Duri Permai low-cost housing project, the tenants pay RM150 per month and RM20 maintenance fee for 23 years.
"The RTO scheme for the two projects was successful," Jagdeep told a press conference at the K Park low-cost housing project off Jalan Kuala Jalan Baru, Balik Pulau, on Monday.
Jagdeep said the RTO scheme would also be applied on K Park.
"The project has four blocks of low-cost flats. Two blocks of flats will be sold via the RTO scheme to help the needy. The state Housing Department will be supervising the process.
"The Penang government will continue to urge the Federal Government to address the high loan rejection rate," he said.
He also said that the state has identified another RTO scheme housing project in Kampung Tok Subuh, central Seberang Perai.
Property developer Ideal Property Group senior construction manager Ang Eng Huat said the construction works of the project was 70% completed.
"It is scheduled to complete by the first quarter of next year," he said.
Source: Buletin Mutiara