Tradesmen and Ventus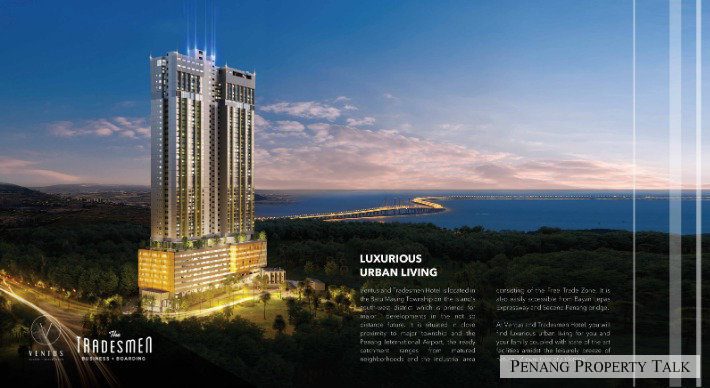 Tradesmen & Ventus, a mixed commercial development by Jayamas Pintar Sdn. Bhd. at Batu Maung. It is strategically located within the vicinity of Southbay City by Mah Sing Group, just a mere minutes drive from Penang Second Bridge.
The proposed development will see the construction of a 42-storey commercial building, featuring a mix of serviced suites, hotel rooms and shop lots. Recreation area for the office suites will be located at level 11 while the hotel facilities and swimming pool will be located at the rooftop.
More details to be available upon official launch.
Project Name: Tradesmen & Ventus
Location : Batu Maung, Penang
Property Type : Commercial
Built-up Area: (to be confirmed)
Total Units: 397 (suites), 11 (shop lots) & 78 (hotel rooms)
Indicative Price: (to be confirmed)
Developer: Jayamas Pintar Sdn. Bhd. (Jayamas Property)
Register your interest here
Location Map: