Penang should emulate Singapore's success in urban renewal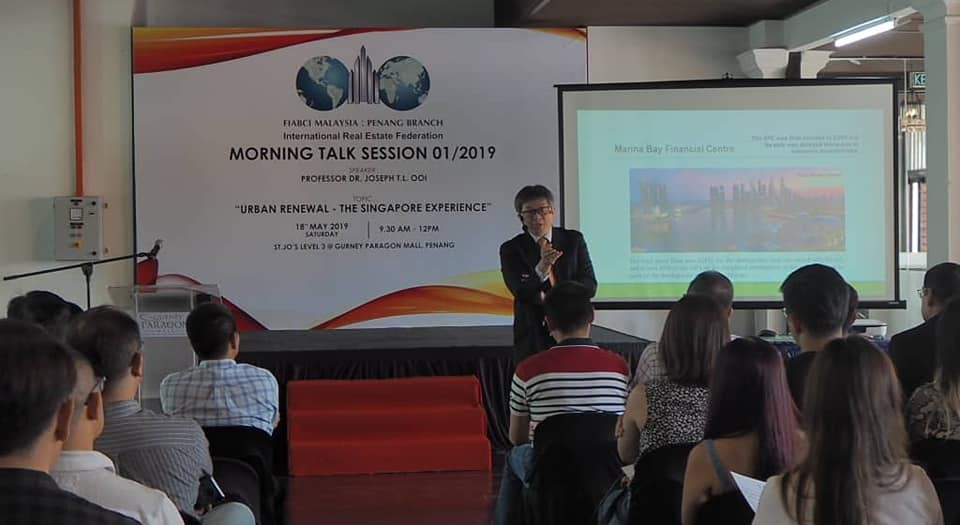 Penang should take a leaf from Singapore's book on urban renewal, said Dr Jason Teoh.
"In terms of moving towards urbanisation, we have a lot to learn from Singapore.
"This is because both Penang and Singapore are faced with land constraints and have limited space.
"But Singapore is a successful city and we should emulate their success," he said at the FIABCI Malaysia: Penang Branch International Real Estate Federation morning talk at St Jo's building in Gurney Paragon Mall, Penang.
Dr Teoh was speaking to over 20 FIABCI members and guests on the topic of 'Urban Renewal – The Singapore Experience'.
The session was organised by the FIABCI Penang chapter.
Dr Teoh, the organising chairman, also quoted Penang Housing, Town and Country Planning and Local Government Committee chairman Jagdeep Singh Deo, who said that urban regeneration was required to ensure enough housing for the future population in Penang.
"Today, Singapore stands out for its unique urban landscape with historical buildings blending seamlessly with majestic skyscrapers.
"This is thanks to integrated long-term planning by a dynamic private-public partnership.
"Thus, we hope to gain ideas from Singapore's urban renewal process," he said.
Professor Joseph Ooi from the National University of Singapore Department of Real Estate said a vital element in building a successful city was long-term planning.
"It may take five years to build a building but it takes 30 years to build a city."
Prof Ooi said it was important for developers to engage with the stakeholders involved before planning a city.
"A successful plan involves good framework and design and we need to involve residents, buyers, business people and so on."
He also advised developers to understand who they are building for.
"A building is not defined as successful just because it looks nice but is rather defined by being a productive space.
"The most important element is always its users, the people you built it for," he said.
Source: TheStar.com.my