Discover How to Increase Monthly Rental Income For Better Return Through AirBnB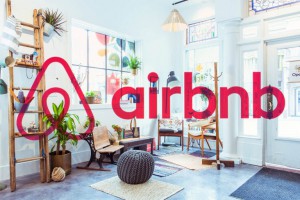 * Article by Freemind Works *
Since early this year, there are a lot of properties completing and owners getting keys to their units. And many of these owners, do not know what to do with their properties. When their property continue to remain empty for many months, they have resorted to renting it out on short term or in other words, doing it the AirBnB way.
To increase monthly rental income for better returns, click here to know more
>>>http://bit.ly/proptalk19
#1 Better rental yield with daily rental
Let me illustrate.
Let's say you bought a property at RM450,000 and the monthly rental is RM2,000. However, you wanted higher rental, so you plan to rent it out at a daily rate of RM200. Assuming a 50% occupancy rate, you will receive a monthly income of RM3,000 (RM200 x 15 days).
Instead of the normal rental return of only 5.3%, you can will receive a whooping 8% rental yield with potential positive cash flow.
#2 Challenges of JMB, opportunities or threat?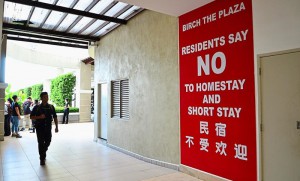 With so many residential title properties having challenges and resistance form JMB (Joint Management Body), is it an opportunities or threat? It depends. Go visit some of the completed properties and chances are you will see a big signage that screams "No Homestay". This is a challenge to the landlord and gives an unpleasant experience to your guest.
The demand for homestay or AirBnB has been on the uptrend and increasing but the number of rooms/units available has dropped due to this issue. You will be have great advantage if you are running an AirBnB-able properties where you can cater to this vacuum of increasing room demand, especially on a popular tourist attraction like Penang.
#3 Not all properties and location is AirBnB-able
Just because you have an empty property, does not mean you can easily go into AirBnB. Not all and every property is equal. You may end up spending a lot of money on renovating and furnishing your unit but ended up not able to do short term stay.
Stratified residential properties are not allowed to be rented out on short term (AirBnb).
And not all location will have demand.
There's a better way to do this.
You are in for a treat, as we will be having an exclusive event, especially for Penang Property Talk readers, for you to discover the right product (AirBnB-able) to operate short term stay (homestay) at an ideal location with great packages (0% Down even for LTV 70%) & rebates awaiting you on the following date:
Date: 26 May 2019 (Sunday)
Time: 2pm (registration starts)
Venue: Northam All Suite Hotel, Penang
As seats are limited, reserve your seat here:
>>>http://bit.ly/proptalk19
#Bonuses:
– An invited speaker will talk on the topic 'Potential of properties in Penang & 3 Ways How you can increase your rental return'
– Additional cash rebates at this exclusive event
As seats are limited, click here NOW to reserve your seat:
>>>http://bit.ly/proptalk19
– Kaygarn Tan