Penang CM: No approval on PSR yet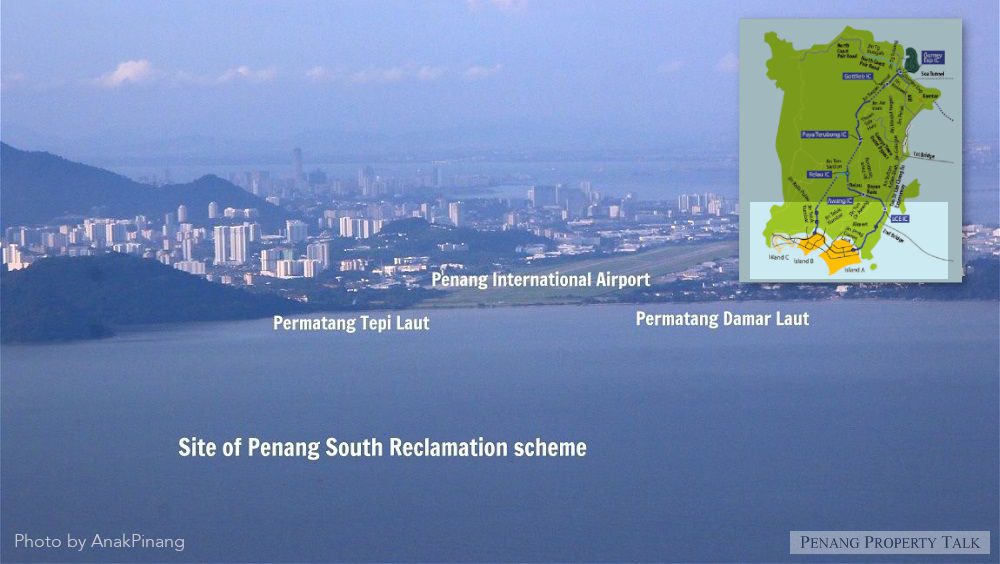 Chief Minister Chow Kon Yeow has clarified that there is no approval yet for a plan to reclaim three man-made islands off the southern coast of Penang island.
He said the state government must follow the 18 points of advice set by the federal government.
"I did not say that the National Physical Planning Council has approved the project. What I sta­ted was that the council had agreed to its implementation, provided that we adhere to the 18 points of advice," he told repor­ters here yesterday.
Chow said the confusion could have stemmed from media re­­ports which used the word "approved", resulting in a statement by Federal Territories Minister Khalid Samad to deny that the council had approved the project.
The Penang South Reclamation (PSR) is a project to reclaim three islands: Island A (930ha), Island B (445ha) and Island C (323ha).
This land bank is expected to bring in more than RM70bil for the state, of which RM46bil will be used to fund the Penang Transport Master Plan.
Chow said besides securing approval for the Environmental Impact Assessment (EIA) report and a Traffic Impact Assessment report, other points of advice included the preparation for a Environment Management Plan report, Social Impact Assessment report, Road Safety Audit report and Fisheries Impact Assessment survey.
Other notable requirements, he said, were for a national disaster management plan to be put into place to reduce the development risk in event of a natural disaster such as a tsunami or increase in sea water levels, and a ban against the construction of condominiums priced above RM1mil.
He said the project delivery partner – SRS Consortium – would be working on fulfilling the advice points.
"All of us want the project to move ahead but it will take time and we are looking at least two years down the road before starting the physical implementation.
"It's like in our DNA – that nothing will begin without all the approvals having been obtained.
"For the next stage, the state will have to look at the design and the financial architecture to implement this project.
"I can't give a definite date when the project will start and any speculation that it will begin this year depends on how fast all approvals can be obtained," he said.
On another matter, Penang MCA chairman Datuk Tan Teik Cheng said the oversight by the design team on Penang Island Link 1 (PIL 1) was a serious matter.
"If Penang Forum member Khoo Salma Nasution had not pointed out the flaws, it would have gone through," he said.
It was earlier reported that Chow had said that the person submitting the EIA report for PIL 1 might have "overlooked" the matter as the Public Works Department had stipulated that the design for cut slopes should not exceed six berms.
A berm is a raised barrier meant to fortify and protect the slopes.
Source: TheStar.com.my