Air Itam link road to be completed by May 2020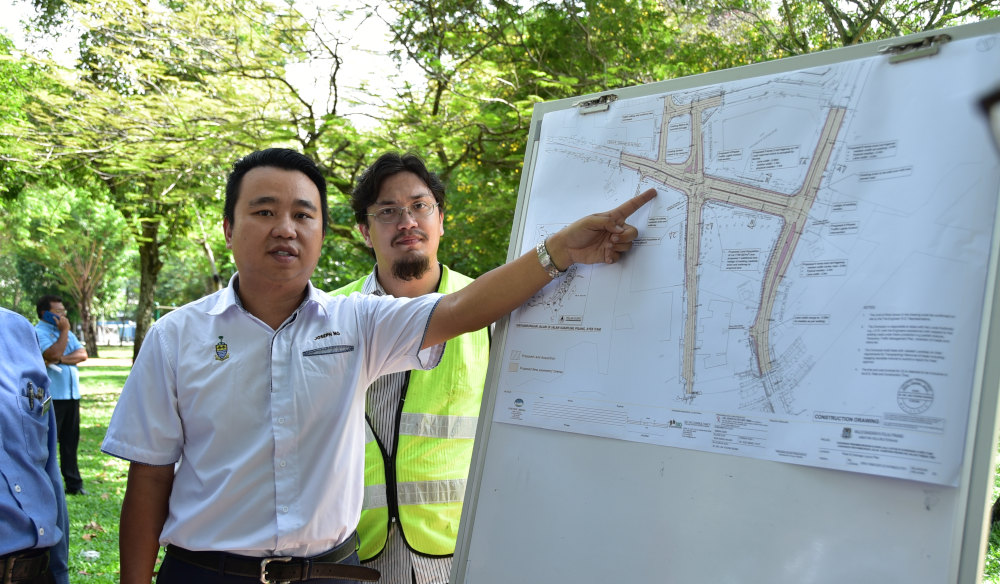 Traffic congestion in Jalan Air Itam and Jalan Thean Teik would ease when the RM3.7 million project to link Jalan Pisang Berangan and Jalan Thean Teik is completed by May next year.
Air Itam assemblyman Joseph Ng said the project, financed by Penang Island City Council (MBPP), commenced in March and was expected to be completed by May 2020.
"Without widening the roads and intersections or the provision of alternative routes, congestion problems will not only continue but it will also worsen.
"Jalan Ayer Itam, Jalan Thean Teik and Thean Teik highway have become the main connecting roads not only for Ayer Itam residents but also for Paya Terubong, Relau and Balik Pulau residents when heading to George Town.
"The road users here have to face terrible traffic jams every day.
"After the state Planning Committee had approved the suggestion of this project, MBPP then started the construction works to ease the traffic congestion here," he told reporters when met at Taman Kejiranan Jalan Kampung Pisang in Air Itam on April 17.
Ng added that the appointed contractor is Shanor Intertrade Sdn Bhd.
"We are sorry for the inconvenience caused and hoped that the residents can bear with the construction works for the time being," he added.
Meanwhile, resident engineer for the project, Johan Ishak, said a new road measuring between 60m and 80m would be built.
The scope of the project includes road widening, road realignment, tree transplantation, rebuilding drainages and opening a new road.
Source: Buletin Mutiara
Project Location