You are invited to the opening of IKEA Batu Kawan!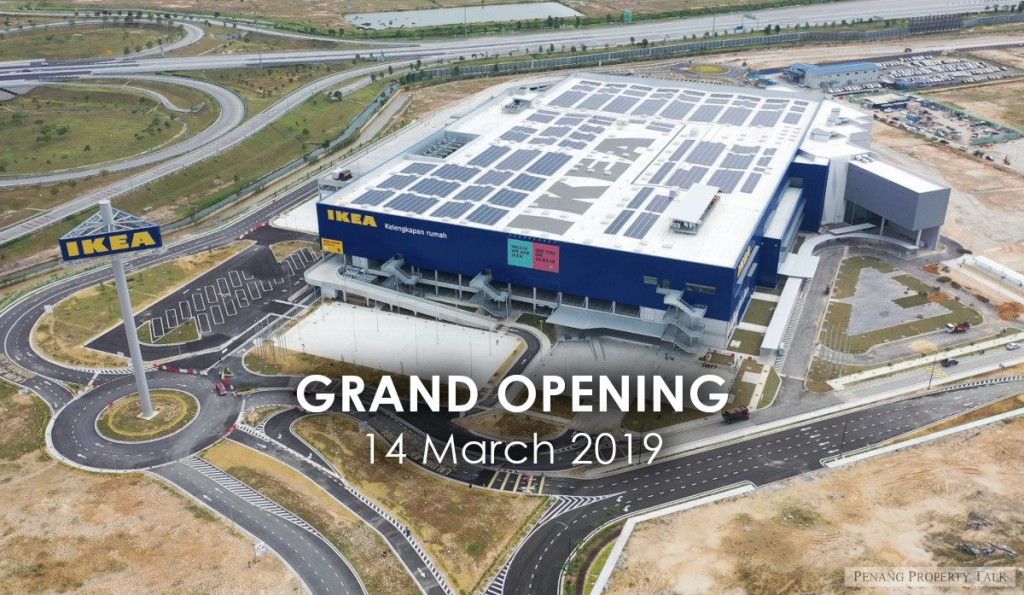 With eight days away from the opening of IKEA Batu Kawan, the Swedish home furnishing retailer is fueling even more excitement with a slew of in-store activities and unbeatable promotions for its opening weekends. Promising a great day out for the entire family, the retailer is inviting everyone to the highly anticipated opening of Malaysia's fourth IKEA store!
IKEA Batu Kawan is a respond to the growing demand for more IKEA stores throughout the country. With a wide range of home furnishing inspiration and solutions, this store will soon meet the increasingly urbanised lifestyle of Penangites and northern Malaysians. In extension to that, IKEA Batu Kawan is set to present customers with a unique blend of Swedish and local heritage, from food to home furnishing solutions, store features to living spaces.
"When the clock strikes 10.00am on Thursday, 14 March, millions of customers from the northern region will finally enjoy easier access to well-designed, functional, quality and low-priced Swedish home furnishings. We can't wait to welcome customers through our doors as we live up to our vision of creating a better everyday life for the many people," said Pathmalingam Arumugam, Store Manager of IKEA Batu Kawan.
Fondly termed as the store for the many people, IKEA Batu Kawan alongside neighbouring developments will soon activate Aspen Vision City into a vibrant retail hotspot. As Penang's new liveable landmark, IKEA is ready to make homes in the northern region even more comfortable with over 8,000 home furnishing products and 49 locally inspired showrooms.
Preparation is on the way as the retailer gears for an exciting and memorable opening. On 14 March, the first 10,000 customers will enjoy free goodies, in addition to the promotions and in-store activities for the entire family during the opening weeks. For more information on the promotions and in-store happenings, visit IKEA.my/BatuKawan.
With 1,950 parking bays and easy access via the Second Penang Bridge and major highways (Lebuhraya Bandar Cassia and North-South Expressway), IKEA Batu Kawan is located at 752, Persiaran Cassia Barat 8, 14110 Bandar Cassia, Penang (GPS coordinates: 5.23387 N, 100.43993 E). The store officially opens at 10am on 14 March 2019 (Thursday).
IKEA Roof Capping Event (15 Feb 2019)