Aspen Vision City sets 2 Malaysia Book of Records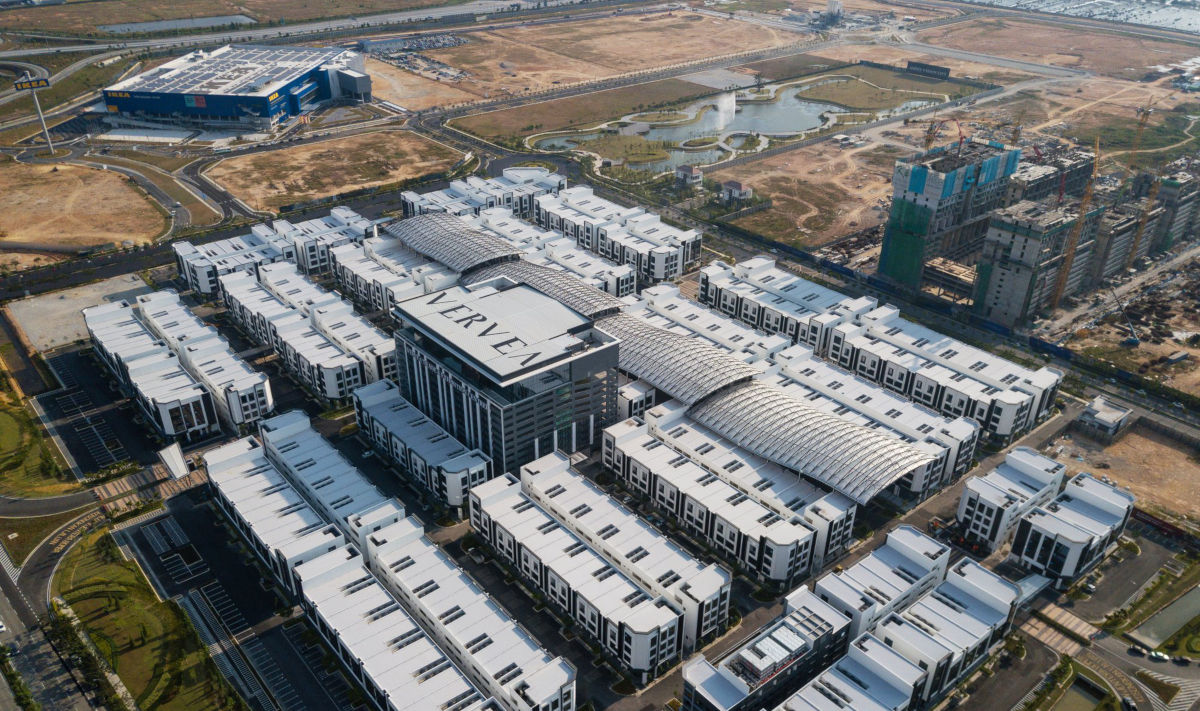 It is definitely a historical and proud day for Aspen Group and IKEA Southeast Asia when Vervea High Street and the Aspen Vision City's Central Island Park successfully entered the Malaysia Book of Records (MBR).
Both development projects are located within Aspen Vision City, a joint venture development between Aspen Group and IKEA Southeast Asia.
Aspen Group managing director Anilarasu Amaranazan said the three records attained were the largest ETFE canopy walkway in Malaysia, the longest ETFE canopy walkway in Malaysia, and the highest water jet in Malaysia.
"ETFE is a translucent polymer sheeting that is used instead of glass and hard plastic in some modern buildings. The advantages offset the cost. It is durable and has a long product lifespan.
"It is also recyclable and able to transmit up to 95% of light. The ETFE roof not only keeps out the heat but allows the interior to be bathed in warm and natural lighting.
"The Vervea High Street, at 300m in length and 40m in width, will become the main artery for attractions," he said during the award presentation ceremony at Aspen Vision City, Batu Kawan today.
He added that the Central Island Park featured a wind-resistant water jet that shoots at an approximate height of over 50m.
Chief Minister Chow Kon Yeow said Aspen Group has strived to create a sustainable environment.
"The Penang government compliments Aspen Group for thinking out of the box. We encourage developers to be more ambitious, which can contribute towards making Penang a greener and smarter state.
"We are confident that Batu Kawan will have a booming economy by 2030 with Penang Development Corporation (PDC) being the master planner alongside developers like Aspen Group, for the development of Bandar Cassia township in Batu Kawan," Chow said.
Also present were Bukit Tambun assemblyman Goh Choon Aik, Aspen Group president and chief executive officer Datuk M. Murly and Malaysia Book of Records chief executive officer Datuk Michael Tio.
Source: Buletin Mutiara