New road at Penang Science Park open for traffic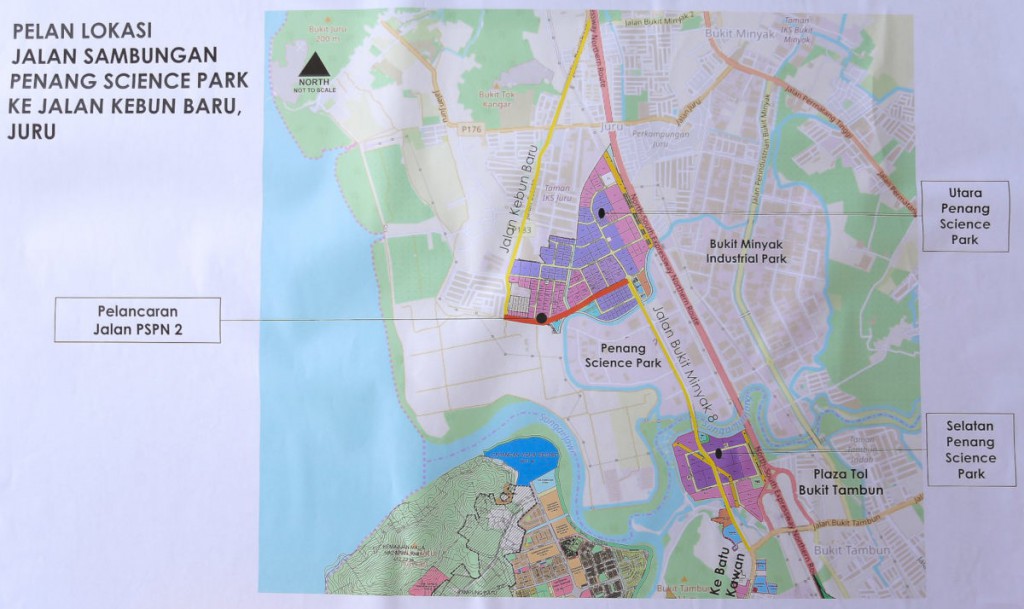 Jalan PSPN (Penang Science Park North) 2 is now open for traffic as an alternative route to enable traffic from Batu Kawan and Bukit Tambun to continue to Juru using the passage way to the Bukit Tambun toll plaza.
The newly opened road is 30m wide with a three-lane dual carriageway design stretching 1.6km.
"The project was executed in two phases, with the first phase stretching about 0.8km with a construction cost of RM9.6mil which was completed in 2016.
"The second phase was about 800m costing RM9.5mil," Chow added.
He said the construction for both phases cost RM20mil, which was fully funded by PDC.
Chow was speaking at the opening of the new road in Juru near Bukit Mertajam recently.
"With Ikea opening in March, we expect traffic volumes here to be quite high and that is why PDC is adding a new road."
Chow stressed that the Batu Kawan area could expect to see rapid growth and the additional road networks were crucial.
Source: TheStar.com.my