Penang to curb profiteering from cheaper homes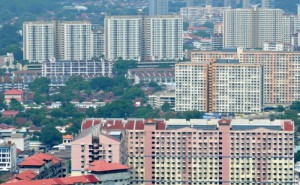 The state government is planning a new mechanism to prevent low-cost (LC) and low medium-cost (LMC) unit owners from profiting from the sales of units.
Under the new guidelines, LC and LMC unit owners will have to sell their units to the government at a mutually acceptable price.
State Housing, Town, Country Planning and Local Government Committee chairman Jagdeep Singh Deo said this was to prevent the owners from excessive profiteering from the sales of their units.
"Owners must adhere to the original intention where the units were for the low-income groups and it's perfectly alright if they were moving to higher end units.
"However, they were not suppose to sell their units for a 'durian runtuh' (huge windfall) as it defeats the purpose of them buying the units in the first place.
"There were cases where a RM42,000 unit was sold for RM300,000 due to speculation," said Jagdeep during his winding-up speech at the state assembly.
Thus, Jagdeep said the state would buy over the units of those who were planning to sell to be sold to others in the waiting list.
"Through this there would be a continuous supply of LC and LMC units and the state would not have to build new units," he said, adding that a task force had been set up to look into the mechanism and its enforcement.
On the issue of the urban rejuvenation plan for the Rifle Range flats, Jagdeep said it has been put on hold until the legal aspects are worked out.
"In Singapore, the Urban Rejuvenation Authority has wide powers where a building could be demolished if majority of the unit holders agreed to the move.
"We don't have such laws here and we are awaiting the feedback from the federal government on the issue where the Strata Titles Act have to be amended," he said.
Source: TheStar.com.my