73% of unsold units nationwide are affordable houses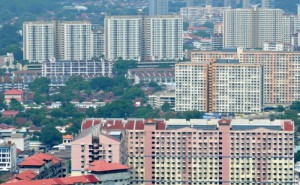 The Housing and Local Government Ministry recorded a property overhang of worth RM22.5 billion in unsold houses nationwide, with 73 per cent of them comprising affordable houses priced at RM250,000 and above, said its minister Zuraida Kamaruddin.
She said the government had discussed the matter with the Malaysia Real Estate and Housing Developers' Association (Rehda) and developers to organise an exposition on house ownership, as was carried out in 1998-1999, to sell the houses.
She was responding to a question from Fong Kui Lun (PH-Bukit Bintang) on measures taken by the ministry to address the problem of unsold houses due to problems of buyers obtaining financial loans from banks and financial institutions.
Zuraida said the ministry had also discussed with various quarters, including Bank Negara, to get them to help by providing home financing scheme to make it easier for the people to obtain housing loans.
Source: Bernama