Proposed Penang Sky Cab still in the works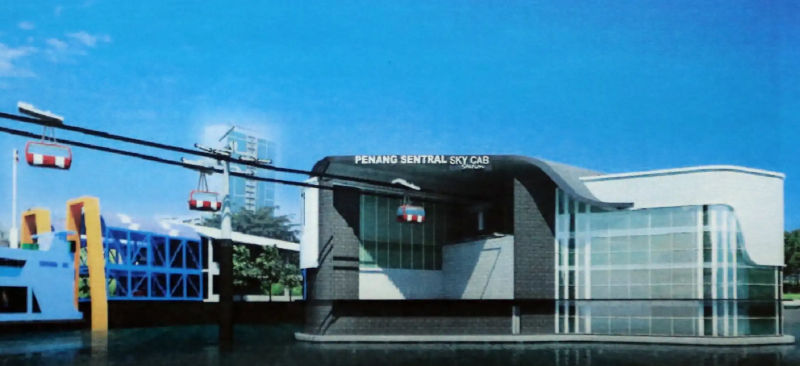 The proposed Penang Sky Cab project is still in the works, said Penang Chief Minister Chow Kon Yeow.
Chow said Penang Sentral has already obtained approval for its detailed environment impact assessment (DEIA).
"The project is not scrapped. It is still very active. The ports of landing may be adjusted and the alignment will be changed," he told reporters after a site visit to Penang Sentral on Tuesday.
The Penang lawmaker said the alignment may be changed so that it is closer to the inner city of George Town.
The Penang Sky Cab project is a 3km cable car system that will traverse the channel between the island and the mainland.
Undertaken by Penang Sentral Sdn Bhd, which is under the Malaysian Resources Corporation Berhad (MRCB), the project was first announced in 2015.
Penang Sentral reportedly obtained approval from the Department of Environment for its DEIA in 2016.
The first phase was initially expected to be completed this year but work has yet to commence on the project.
The cable car system will connect Penang Sentral in Butterworth with George Town on the island.
The first phase of the project will have 40 cabins capable of transporting about 1,000 passengers both ways per hour.
Source: Malay Mail