Turtle-shaped Art Gallery @ The Light Waterfront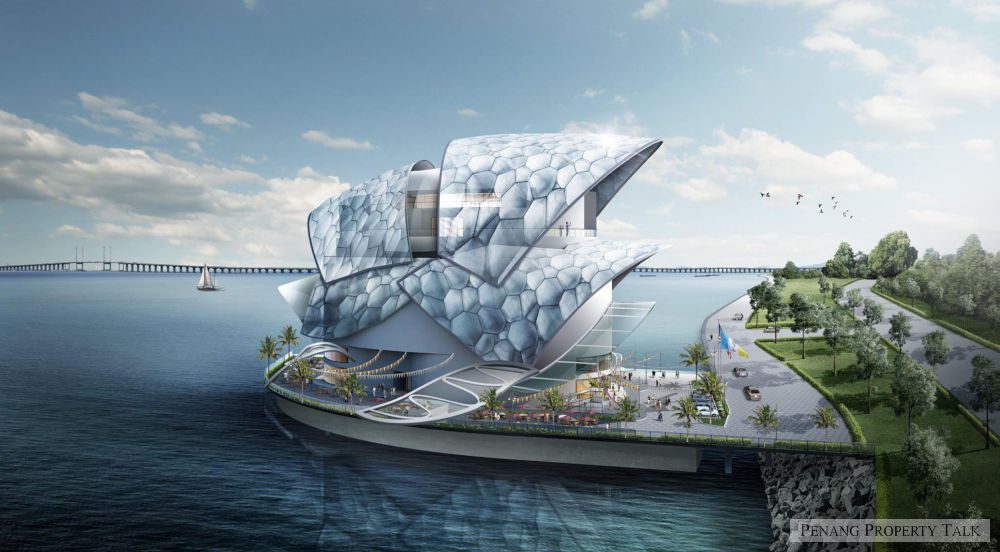 Penang is gaining momentum to be the top destination of choice for arts and culture, and the upcoming art gallery project is set to propel the state even further.
The construction of the 88,000 sq ft Lin Xiang Xiong Art Gallery is targeted to begin in December this year and is expected to complete in three years.
IJM Land Berhad managing director Edward Chong said its subsidiary Jelutong Development Sdn Bhd, and Space Arts and Culture (M) Sdn Bhd would be collaborating to invest and build the art gallery, with a budgeted cost of about RM88 million.
"The Lin Xiang Xiong Art Gallery would be built on a 0.89 acre freehold site within The Light Waterfront development in Gelugor," he said in his speech.
Commending Space Arts and Culture (M) Sdn Bhd executive chairman Prof Lin Xiang Xiong, Chong said the company was honoured and excited to be collaborating with Prof Lin, who is a world-renowned artist and an entrepreneur.
"Prof Lin was from the Guangdong province in China. He studied fine arts in Singapore Academy of Arts (from 1965 to 1968) and in Paris, France from 1971 to 1973.
"He has held art exhibitions globally in partnership with Unesco. In March last year, he managed the First Roundtable Forum 'Art of Peace' in Luxembourg Palace, where he debated Lech Walesa (former President of Poland and a Nobel Peace Prize recipient) on arts and politics.
"Prof Lin also delivered an opening speech and keynote address at the World Humanities Conference, hosted by Unesco in August last year," Chong said.
Jelutong Development Sdn Bhd and Space Arts and Culture (M) Sdn Bhd took part in an official signing ceremony at The Top in Komtar today, to invest and develop the Lin Xiang Xiong Art Gallery.
Chong said the iconic design concept of the gallery was intended to simulate 'a turtle coming up the shoreline of Penang'.
"According to the Chinese cultural belief, a turtle signifies longevity, kindness and prosperity.
"As such we believe that good tidings will continue to come and Penang and Malaysia will continue to prosper," he said.
Chief Minister Chow Kon Yeow said the art gallery would serve as a link to foster collaboration and to bring Unesco to Penang.
"I would like to commend IJM Land Berhad and Space Arts and Culture (M) Sdn Bhd for this collaboration which will help to transform Penang into an iconic destination.
"The involvement and presence of Unesco in Penang will promote more arts and culture activities and events.
"Penang will eventually be a prominent hub for arts and culture. This will create a new 'segment' of tourists, who will visit the state for this purpose," Chow said.
Source: Buletin Mutiara