State mulling rent-to-own scheme for Penangites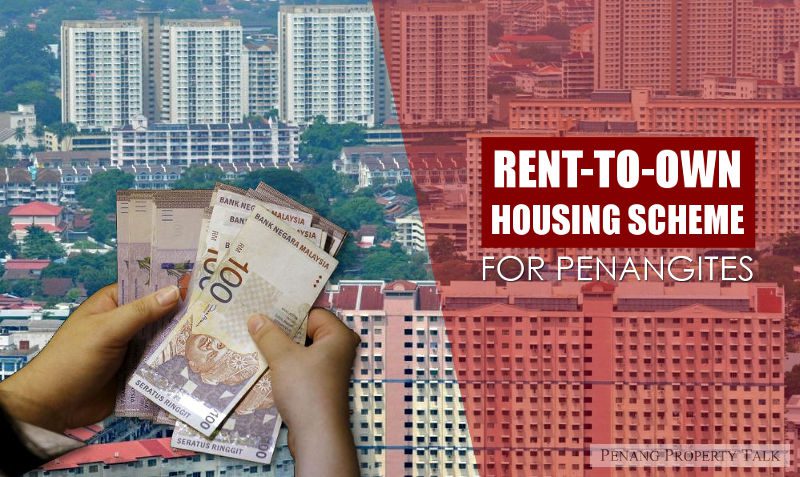 Penang CM wants to enable more Penang folk to have a roof over their heads. He feels that fresh graduates may not be able to afford a home as their incomes are not growing in proportion with housing prices. Hence, while the current low-cost and low-medium-cost housing schemes will still carry on, the state is also mulling rent-to-own schemes.
"Even for units that are priced at RM42,000 or RM72,000, many are still unable to own a home in this category. Securing a bank loan has been a problem in recent years, so we are thinking of this segment of people who can't afford to purchase even a low-cost or low-medium-cost unit. We hope the rent-to-own concept would be able to fulfil the needs of this category of people.
"We will convert some existing affordable housing schemes into rent-to-own schemes as some of these projects are ongoing and we have yet to allocate the units to buyers. Once we start allocating the units, we can offer this scheme instead of outright purchase. This will also help us to reduce the holding cost of the units. We may work with private developers to sell the units they have built to the state government at cost price and the state government can then allocate these units as part of a rent-to-own scheme," he shares.
Chow also sees the need for a paradigm shift in the idea of homeownership.
"We have been inculcated with the idea of home democracy where everyone should own a home. But if we are talking about having a roof over our heads for our family, then we need to do some rethinking — can we achieve that through rental?
"Especially for the young working group with income levels at the starting level, maybe they can have a roof over their heads through the rental market," he suggests.
However, he notes that there is one thing preventing the implementation of rent-to-own schemes — rental defaulters, which is an issue even for rental units that are only costing RM100 per month.
"I am sure you read about the execution of a recent eviction that we carried out recently. Even at RM100, they cannot afford to pay or they don't want to pay for whatever reason. This is a challenge for the authorities if people cannot or do not fulfill this basic responsibility. Probably, there is no sense of ownership. They keep paying their rent and in the end they get nothing. But if the unit is tied to ownership, this rent-to-own [scheme] may encourage them to pay the rent which they can consider as installment as eventually, they will own the house. Hopefully, this will change the equation as to why people default on rent," he says.
Source: EdgeProp.my