Foreigners can own heritage property in Penang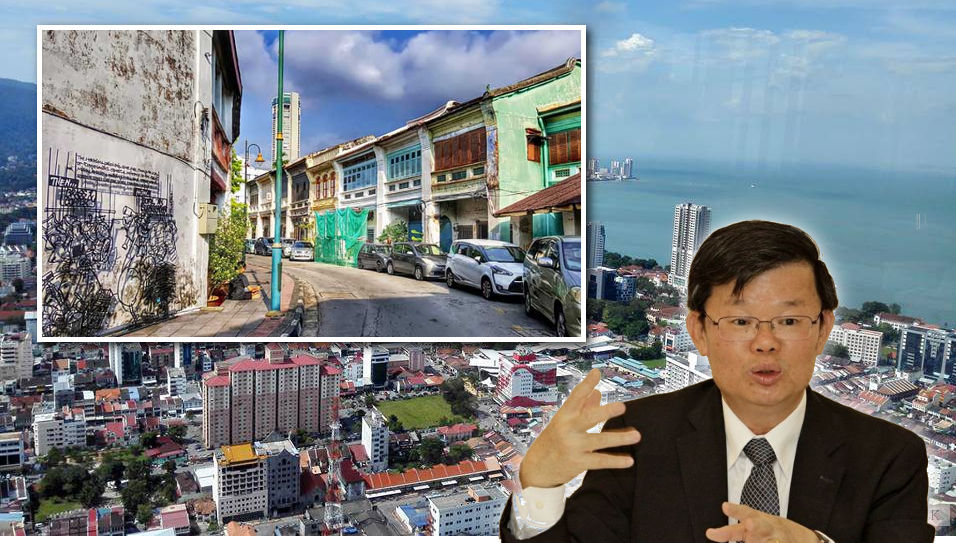 Foreigners are allowed to buy up the over a century-old shop houses within the Unesco World Heritage enclave, said Chief Minister Chow Kon Yeow.
He however said they must adhere to guidelines on conservation and preserving the properties.
Chow said the state welcomes investors, who are keen to participate in the long-term conservation and preservation of the heritage zone as stipulated by Unesco.
He said the situation of foreigners owning heritage properties was controlled, with only 3% to 4% of some 40,000 shop houses and other properties within the 109.38 zone, owned by foreigners.
Chow said the state government would also monitor these properties.
He said this after visiting an exhibition on the 10th anniversary celebrations of George Town's listing as a World Heritage site under Unesco.
Chow said that foreigners must understand the need for Penang to undertake a strong effort to protect its heritage legacy.
As for the future, Chow said that Penang aspires for George Town to be a living heritage city with the core and intangible values of conserving and preserving not only buildings; but culture, traditions and gastronomic delights.
He said that for the next 10-years of its Unesco listing, Penang should be an exemplary township in terms of reliving its heritage values.
Chow said the buildings must be preserved in its original form before allowing tenancy or commercial occupants to move in.
The exhibition at Gat Lebuh China runs for over a month.
It is situated at the building which houses the federal government-linked company — Think City Sdn Bhd, an agency under the Finance Ministry.
Think City assists the George Town World Heritage Incorporated (GTWHI), the local authority on heritage, in ensuring that Penang upkeeps its Unesco status.
Among the interesting exhibits were insightful accounts of the state's history as well as a pictorial of Penang as a base for the civil society movement.
Source: TheSunDaily.my