Readers Column – Write to us about property in Penang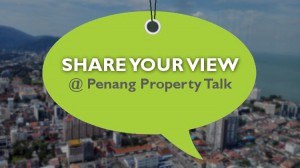 "It is not about wanting to be the best but it is about being better than who you were yesterday." With this mindset, it has brought Penang Property Talk to where it is today. Today, we are the number 1 most popular property portal in Penang and we have more than 60,000 fans in our Facebook page. The continuous strong support mainly from from our fans, home buyers, investors, developers and property agents are indeed our main motivation factor. We truly appreciate each and every support that everyone has showered into our website. Thank you!
With that said, we are inviting all our readers to be part of us. We will be having a new section for readers to pen down their views and opinion about property. If you have an opinion that you have always wanted it to be heard, here is your opportunity. Write to us now! Your point of view on property analysis, property market, property pricing or any issues related to property can now be publish in the most popular property portal in Penang.
We are all anxious and just can't wait to hear from you!
CLICK HERE to submit your write-up in Readers Column