AirBnB vs. Traditional Rental Income: A Creative Way for Investors to Cash Flow?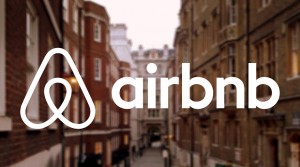 Article by Freemind Works
Many property investors do not have a solid exit plan when buying into a property. With so many properties completing and owners getting their keys, they have resorted to swapping their traditional tenant with AirBnB guest, with the assumption that this option will give better cash flow. But, many realized that it's not that simple after all.
To make more money from your property and get better cash flow, click here to know more
>> http://bit.ly/proptalk17
Let me illustrate.
Let's say the asking rent is RM2,000 and you plan to rent out your unit at a daily rate of RM200. Assuming a 50% occupancy rate (which is on the high side), you will receive a monthly income of RM3,000 (RM200 x 15 days). This is gross income. You still need to deduct cost such as cleaning, laundry and etc., not to mention time and effort in corresponding with your guest. Assuming cleaning cost is RM80 and laundry is RM10; this translates to only RM110 income per night and RM1,650 per month.
Furthermore, you need to have a lump sum capital (approximately RM50,000 for 1,000 – 1,200 sq ft unit) to renovate your property, to make it AirBnb-able, before you start to collect short term rental income.
Not only these, there are additional challenges you have to face.
Many investors have come back to me and share their grudges and challenges in AirBnB-ing.
#1 There's more supply than demand
Of late, there are a lot of properties completing and owners getting keys to their units. And many of these owners, not having a solid exit plan for their investment, are resorting to AirBnB. Therefore, many AirBnB units are mushrooming in the same area. So, what happen is that the Host/ Operator become desperate to rent out their unit; they decided to reduce their price and this eventually turns into a price war and asking rate per night will go down.
By following the 15 steps outlined in the Master Key Method®, you can potentially identify a property that fits into all the criteria and will enable you to make money when buying your investment property and gives you positive cash flow.
#2 Challenges of JMB and home owners
Go visit some of the completed properties and chances are you will see a big signage that screams "No Homestay". This will pose a challenge to the landlord and gives an unpleasant experience to your guest. Which will results in negative comments for you as a Host.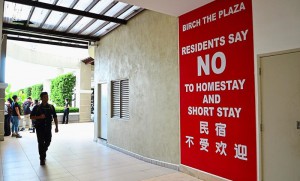 #3 Not all properties and location is AirBnB-able
Just because you have an empty property, you think you want to go into AirBnB. Not all and every property is equal. You may end up spending a lot of money on renovating and furnishing your unit but ended up not able to do short term stay.
Stratified residential properties are not allowed to do short term stay. And not all location will have demand.
There's a better way to do this.
Let's go back to basic, instead no solid exit plan for your property, do it right the first time.
Using the Master Key Method®, you identified a property selling at RM100,000. You buy this property with only RM1,000 and you make RM20,000 from just this one property. Let's calculate the returns.
(%)ROI = RM20,000/RM1,000 x 100% = 2,000%
That is a whopping 2,000%.
The best part about using this method is that you still own the property and continue to collect monthly rental that gives you positive cash flow and passive income every single month.
I will be sharing more about the Master Key Method® and how you can invest in Property With Under RM1,000 and make RM20,000 to RM60,000 A Year with high ROI, on the following date:
Date: 11 Nov 2017 (Saturday)
Time: 1pm – 6pm
Venue: Vistana Hotel, Penang
So do block your calendar and reserve your seat.
And now for the good news. For readers of Penang Property Talk, you get to attend this workshop for FREE. But only for the first 17.
As seats are limited, click here NOW to reserve your seat:
– Kaygarn Tan
[Sponsored Ad]