New blueprint set to boost northern region GDP to RM300bil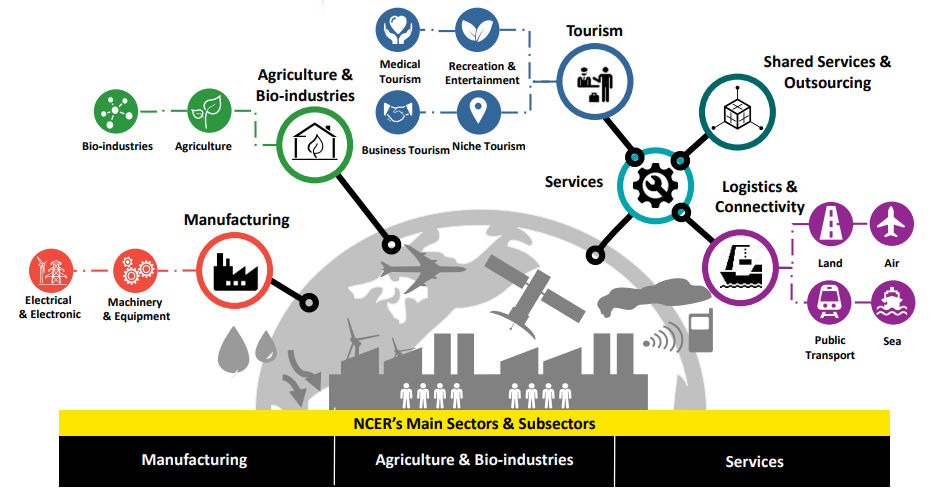 A new blueprint for the Northern Corridor Economic Region (NCER) is targeting 80 projects across four states that planners expect will boost gross domestic product (GDP) in the area to RM300bil by 2025.
It will also create 161,197 new jobs opportunities in Perak, Penang, Kedah and Perlis.
Northern Corridor Implementation Authority (NCIA) chief executive Datuk Redza Rafiq told StarBiz that NCER Blueprint 2.0 would have seven catalytic growth node projects, 28 transcending border projects, and 45 localised high-impact projects.
The NCER Blueprint 2.0 will be launched by Prime Minister Datuk Seri Najib Abdul Razak on Thursday at the Subterranean Penang International Convention and Exhibition (SPICE) Arena.
"The catalytic projects are aimed at creating significant economic multiplying effect, which will reduce regional imbalances by expanding development to priority areas," he said.
Meanwhile, the transcending border projects, which will involve the collaboration between two or more states, will have diverse outcome in terms of economic and social growth.
The localised high-impact projects are aimed at producing specific outcomes to the state, Redza said.
These projects may require NCIA's support in terms of funding, approval and other forms of facilitation.
"The seven catalytic growth node projects will be located in Perlis, Kedah, Perak and Penang," he said.
In Batu Kawan, Penang, the projects will focus on manufacturing, property, logistics and tourism. For Kedah, the focus clusters are agro-science, advanced materials as well as information technology.
Redza added that there would be a Manjung-Aman Jaya Maritime City near Pulau Pangkor, which would include components such as manufacturing, fisheries and aquaculture, infrastructure, human resource and labour, agriculture, tourism, and halal hub.
Source: TheStar.com.my