Masters of Success 2017: Re-inventing The Future of Business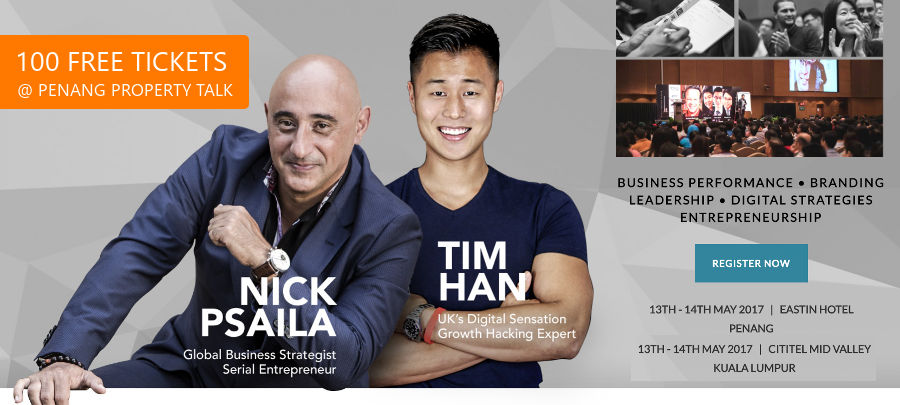 2017 is the year of opportunities, growth, transformation and empowerment. The buzz is everywhere! With Malaysia leading the world's first digital trade zone, far-sighted business owners, start-up teams, aspiring entrepreneurs and skilled professionals must embrace the 'NEW' pillars of success be it for online or offline related businesses.
This year, the 3rd annual learning conference draws inspiration from The Future of Business & Entrepreneurship; what best industry practices and hidden challenges to look out for in the digital economy…stuff they don't teach in business schools.
100 COMPLIMENTARY SEATS UP FOR GRABS @ PENANG PROPERTY TALK
REDEEM YOURS NOW!