Penang Undersea Tunnel Will Be Scrapped If Third Bridge Is Approved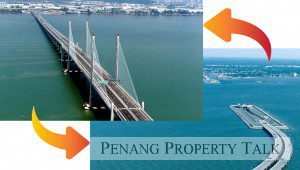 The Penang government will scrap the undersea tunnel project if the Federal Government grants approval for a third bridge in the state.
State Public Works, Utilities, Transportation Committee chairman Lim Hock Seng said this is based on cost justification of the bridge construction and maintenance which was way cheaper than the undersea tunnel proposed by the state government.
"The undersea tunnel project (Third Link) connecting Gurney Drive and Bagan Ajam is still at the feasibility study stage and has reached 87% of the study," he said at a question and answer session yesterday.
He was replying to a question from Datuk Muhamad Farid Saad (BN-Pulau Betong) who wanted to know the status of the construction of three highways and undersea tunnel which had been planned by the Penang government.
Lim said the feasibility study on the tunnel, which was originally expected to be completed in December 2016, was granted an extension until September 2017.
"The extension was given after taking into account the need to coordinate information which involved the master plan for sea reclamation projects around Bagan Ajam which had not been finalised," he said.
Lim said so far, total payment for the main road and tunnel projects in Penang was RM219,987,410.
He said of the amount, RM208,755,080 was paid to Consortium Zenith Construction Sdn Bhd as the project contractor and RM11,232,330 to HSS Integrated Sdn Bhd as the independent project technical consultant appointed by the state.
"So far nothing has been paid to the DEIA (Detailed Environment Impact Detailed Assessment) consultants," he said.
The construction of the undersea tunnel is part of the Penang Transport Master Plan to solve traffic congestion on the island.
Source: Bernama