EIA report on Penang reclamation project on display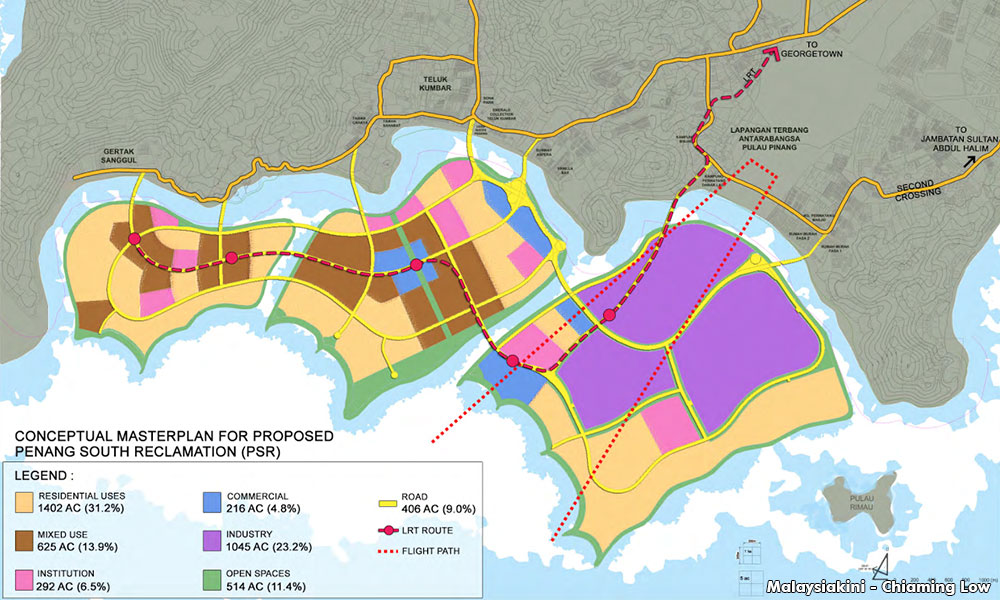 There was lukewarm response on the second day of the public display of the environment impact assessment (EIA) report for the proposed reclamation and dredging works for the Penang South Reclamation (PSR) project at two places where the report can be viewed.
Not many people turned up to view the report yesterday at Komtar and the Town Hall here which are among 12 places where it can be viewed until June 23.
Fifteen people registered for the viewing at Komtar's Level Three until 2.40pm.
Some spent less than 10 minutes there to view the report's three volumes while two spent 55 minutes.
At the Town Hall, only three people came to view the report until 3pm and all of them were journalists from different newspapers.
State Local Government, Traffic Management and Flood Mitigation Committee chairman Chow Kon Yeow said it was the norm to have slow response at the beginning of such displays.
"I would like to urge the public to attend the one-month public display which started on Wednesday and ends on June 23.
"This is part of the procedure for the processing of the EIA report required by the Department of Environment. The public may give their comments on the report," he added.
Chow said the documents are also available online at the state government's official portal (www.penang.gov.my), the DOE's website (www.doe.gov.my) and also the consultant's website (www.drnik.com.my).
State Welfare, Caring Society and Environment Committee chairman Phee Boon Poh said the public display was conducted by the DOE and the public could send in their written comments to the department by July 7.
Penang MCA chairman Datuk Tan Teik Cheng said the party will send a team for the public viewing as soon as possible.
"We are looking at sending at least 10 professionals to review the report before giving our feedback," he said when contacted yesterday.
Besides Komtar and the Town Hall, the public can also view the report at the National Library in Kuala Lumpur, the DOE library in Putrajaya, Penang state library in Seberang Jaya, Seberang Prai Municipal Council office in Bukit Mertajam, south Seberang Prai land and district office in Sungai Jawi, Teluk Kumbar police station, Fishermen's Service Centres in Gertak Sanggul and Permatang Damar Laut, and the state DOE offices in Kepala Batas and Bayan Lepas during office hours (Monday to Friday, 8am to 5pm).
The PSR project involves the reclamation of three man-made islands off the south coast of Penang island.
Source: TheStar.com.my