Seri Tanjung Pinang – Phase 2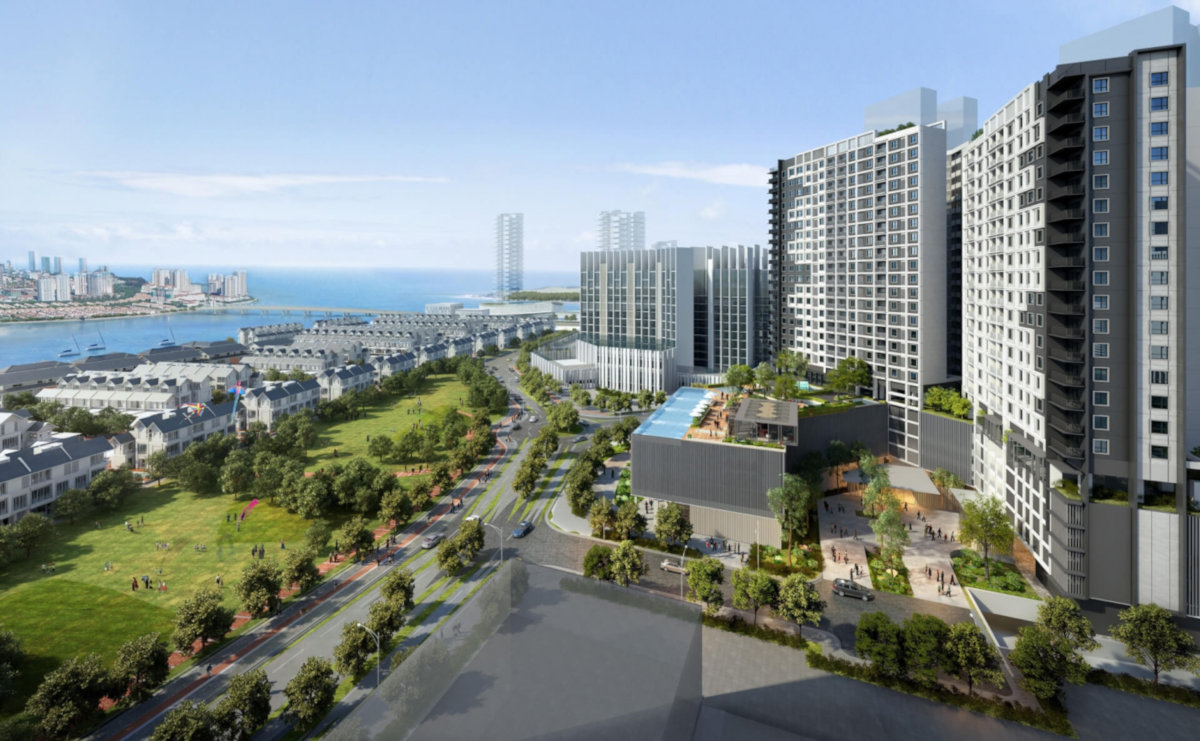 Seri Tanjung Pinang (STP) encompasses two phases and is located at the northeast coast of Tanjung Tokong, Penang, Malaysia. The first phase (STP1) of the reclamation comprising 240 acres was completed in 2006. Reclamation of the 760-acre second phase (STP2) which commenced in 2016, is underway.
As a matter of background, 20 acres within the 240-acre STP1 was surrendered to the Penang State Government for the Penang Outer Ring Road (PORR) alignment. These 20 acres will be replaced in STP2 and hence, the original acreage of STP2 (740 acres as per Concession Agreement) has been increased to 760 acres.
Over and above the concession rights to reclaim 760 acres for the Seri Tanjung Pinang Phase 2, TPD is also reclaiming 131 acres off the Gurney Drive foreshore for the Penang State Government at its own cost. The Penang State Government has made known that a public park, Gurney Wharf, is slated to be created within the 131 acres on Gurney Drive foreshore.
The initial phase of STP2A is said to have a GDV of approximately RM380 million comprising 400 units of serviced apartments (600-1,200 sq ft) and 16-20 retail lots. Expected to launch in 2019.
Project Name : Seri Tanjung Pinang 2 (STP2)
Location : Tanjung Tokong, Penang
Property Type : Master planned development
Developer : Tanjung Pinang Development
Last Update: April 2019
Register your interest here. We will keep you updated on future progress
Location Map:
Progress update from reader (Feb 2017)