BPO Prime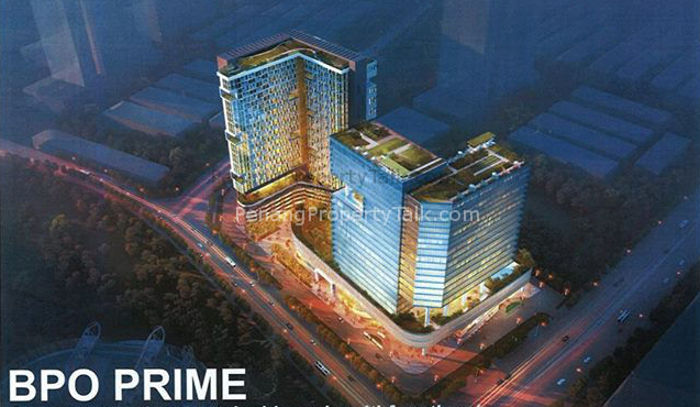 BPO Prime, an upcoming integrated mixed-development, is a joint venture between Penang Development Corporation (PDC), Temasek and Economic Development Innovation Singapore (EDIS).
Strategically located on a 2.7-hectare site in Bayan Baru, it will provide commercial space focusing specifically on business process outsourcing (BPO) activities, as well as residential space. The four-storey PDC building, currently located on the site, will be replaced by a proposed 29-storey and 25-storey BPO towers, which are being planned to accommodate retail outlets, recreational facilities and open spaces.
The project is currently in planning stage, its residential component is slated to be launched in early 2017.
Project Name: (to be confirmed)
Location : Bayan Baru, Penang
Property Type : Mixed development
Total Unit: (to be confirmed)
Built-up Area: (to be confirmed)
Indicative Price: (to be confirmed)
Developer: PDC / Temasek / EDIS
Register your interest here
Location Map: