Putrajaya in discussion with EPF for higher housing withdrawal plan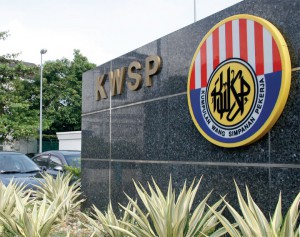 The federal government is studying the possibility to allow first-time home buyers to withdraw more money from their Employees Provident Fund (EPF) account to finance their affordable house purchases.
"That is a very good suggestion," described Minister of Finance II Datuk Johari Abdul Ghani, as it could allow EPF members to tap onto their savings for their first home.
"We are in discussion with EPF in regards to the suggestion," he said, but no decision has been made yet.
"We wanted to help first time home buyer to bridge the gap between loan and the house prices," Johari told pressmen after officiating the Malaysian Economy Today — The Challenges, vulnerability and resilience; and the remedial measures here today.
Having said that, he added the move should only be limited to first time buyers and those are buying affordable homes.
"Further, should the house buyer sell the house later, (certain part of)the proceeds have to be returned to their EPF account (based on the extra quantum they withdrew)," he added.
Currently, house buyers could withdraw up to 30% from their Account 2 in the EPF to finance the house purchase.
On the upcoming Budget 2017, Johari said the government will focus in cutting down duplicate expenses among the ministries to reduce operating expenses.
Without specifying the saving quantum, Johari acknowledged there were duplicate spending among ministries in the areas of entrepreneur development and research and development.
Noting operating expenses make up the biggest chunk of the country's spending category, he said certain fixed expenses such as civil servants' emolument and pension could not be slashed.
"In fact, the expenses will grow each year. Hence, we need to improve it by boosting their productivity," he said.
While brushing off the Budget as election budget, Johari stressed that the government will focus more on people centric-programmes such as the building of school and hospital.
"We will make sure we gave proper allocation (for the programme) at the upcoming budget," he pointed out.
He reiterated that the government will go ahead with mega infrastructure projects that could bring multiplier effect to the country economy as well as people well-being.
Source: TheEdgeProperty.com.my