Chowrasta Market Upgrade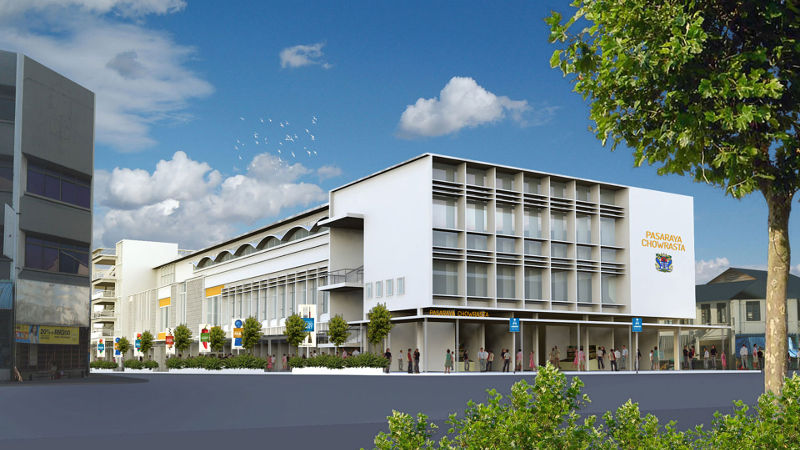 The culturally and historically significant landmark, Chowrasta Market's physical form is given new life. Chowrasta Market's integrity is preserved with careful planning with integration of existing marketplace activity while sensitively adding new functions and spaces to revitalise the character and quality of the market. The design also intends to create a pioneer eco-project based on responsible and sustainable planning, aiming for GBI certification. Due to community needs and interests, public consultation and focus group studies were conducted throughout the entire design process.

Upgrading works of the three-storey market, built in 1890, started in May 2013, and works include tearing down existing shops and stalls, replacing them with new ones as well as building two extra floors on the back portion of the market to serve as car park.
It was also reported that the new market will have 295 stalls and shops as well as 56 stalls selling dry goods along Jalan Chowrasta.
Other features of the market makeover include opening an entrance from Jalan Kuala Kangsar.
While the car park is already opened, the upgrading works for the whole market complex is scheduled to complete end of this year.
Source: LLA