Hedge against inflation before property market picks up again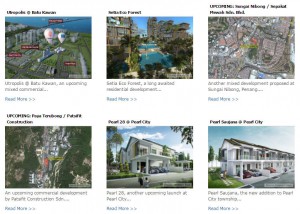 Property hunters should take advantage of the low bank interest rates to buy properties now as a hedge against inflation.
Eco World (North) general manager Khoo Teck Chong said the current rates were among the lowest in the history of housing loans in the country.
"This should spur buying which would help clear the excess stock in the market. We can expect the property market to pick up again in the second half of 2017," he said at the four-day StarProperty.my Fair here which began yesterday.
Following Bank Negara's move to cut the overnight policy rate (OPR) by 25 basis points to 3%, banks are expected to adjust the interest rates for housing loans to about 4.25% from about 4.4%.
Khoo said as market sentiments improved gradually, Eco World expected its projects in Penang to generate about RM600mil this financial year ending Oct 31, 2016, compared with RM200mil in the previous year.
Eco World is among the developers showcasing projects at the StarProperty.my Fair which is being held at Gurney Plaza and Gurney Paragon Mall.
Landed residential properties, which are becoming scarce on Penang island, are among the key attractions of the fair.
Zeon Properties chief executive officer Leon Lee said landed projects marketed by his company were located strategically on the island and in Seberang Prai.
"The properties, priced from RM1.5mil to RM3.5mil, received very encouraging queries from visitors, even on the first day of the fair.
"This is because landed projects, especially those in strategic locations, are rare items in property fairs nowadays due to land shortage and high land cost," he added.
Check out our Latest Projects Gallery for future launches. You won't find these projects in property fair!
Source: TheStar.com.my