Penang BRT (Bus Rapid Transit) – Batu Kawan Line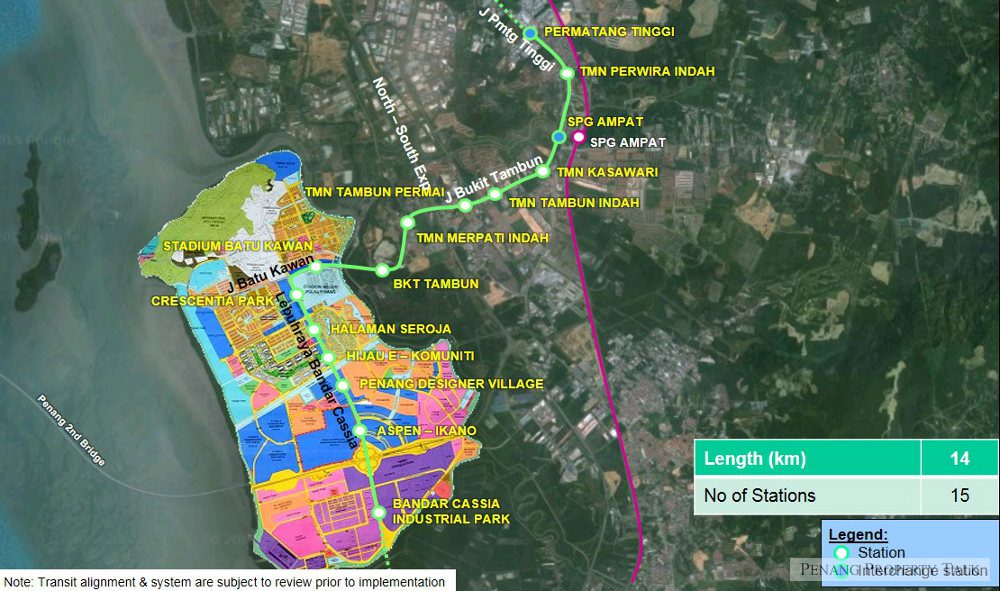 Ongoing developments in Batu Kawan townships has intensified with the opening of the Penang Second Bridge. The proposed BRT system is to link the mixed industrial-commercial and residential townships to the nearest KTM station at Simpang Ampat and also the Raja Uda–Bkt Mertajam monorail which terminates at Permatang Tinggi.
The proposed BRT line can potentially be extended to other areas:
From Permatang Tinggi northwards to Seberang Jaya to serve the Permatang Pauh and Bukit Minyak catchment (including Universiti Teknologi Mara or UITM and Politeknik SeberangPerai); and also interchange with the Raja Uda–Bukit Mertajam Monorail.
From Batu Kawan southwards to Nibong Tebal to serve the planned townships at Byram Changkat and interchange with KTM Komuter at Nibong Tebal.
Similarly, these identified transit corridors will be reserved as part of the State's planning process.
* Click here to find out more about Penang Transport Master Plan (PTMP) *