Penang Monorail – Air Itam Line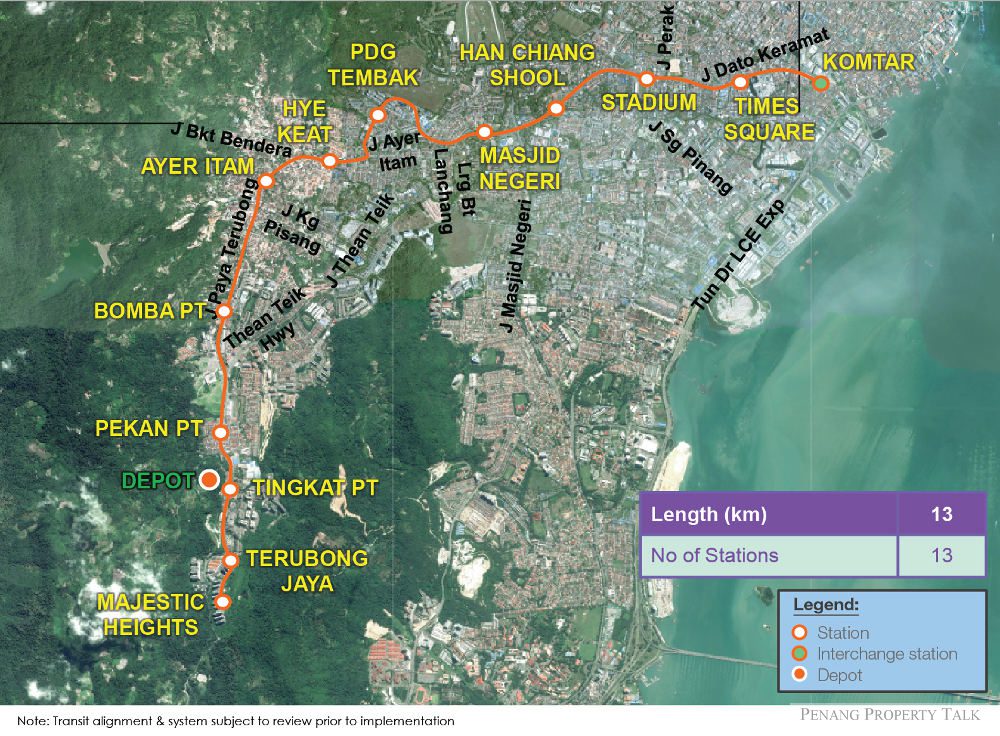 Besides the Bayan Lepas belt, the other two relatively high density development corridors in Penang Island are the western Ayer Itam and northern Tg Tokong corridors. Adopting a similar approach by matching system capacity with projected travel demand, the monorail system has been identified as the most appropriate mode for both the Ayer Itam and Tg Tokong corridors.
Among the considerations made in arriving at the proposed monorail system (as opposed to other rail or BRT forms), include its better performance with respect to a narrower right-of-way (ROW) requirement, better noise performance and lower capital requirement. However, the final transit system for the Ayer Itam corridor would still be subject to future review prior to implementation by re-evaluating the travel demand, development intensity, transit system capacity, target modal share, socio-economic and socio-political reception of the proposed system, be it elevated or at-grade (on-ground) at the time of execution.
For the 12.8km Ayer Itam Monorail, the alignment will begin from KOMTAR and terminate at Paya Terubong with 13 stations. The transit line will improve transit reach to predominantly low- and medium-income residents in high-density neighborhoods in Ayer Itam and Paya Terubong areas.
* Click here to find out more about Penang Transport Master Plan (PTMP) *